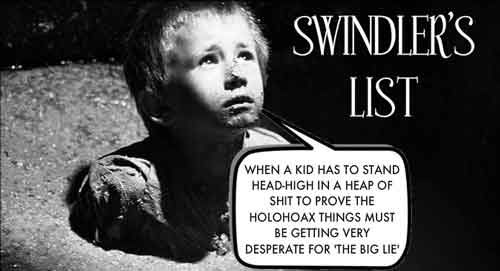 I'm beginning to understand why Adolf Hitler hated the Jews.
The president of the Holocaust Survivors of Miami-Dade County wants to allow survivors and their families to use the courts to get payouts from European insurance companies for policies that were upended by Nazi Germany.

And after years of advocacy from South Florida lawmakers, David Mermelstein might have the White House on his side.

Mermelstein was sent to Auschwitz when he was 16 years old and was the only member of his family to survive the Holocaust. After two years in a displaced persons camp, Mermelstein came to the United States in 1948, met his wife in New York, and then decided to stay in Miami for the rest of his life after honeymooning there.

Now, 75 years after leaving Auschwitz, the 90-year-old Mermelstein is pushing to get a law passed that gives Holocaust survivors the right to use the U.S. court system to compel private European insurance companies to look through their own records and pay out the money owed to survivors and their families, which could total up to $25 billion when factoring in compound interest over time.
The alleged Holocaust of Jews is one of the single biggest frauds in all of history. There were no shower room gas chambers or any of the other goofy shit that these lying kikes have claimed. The six million number is a gross exaggeration used to scam the goyim. The Jews seem to believe that this number is magical and gives them power or some weird crap.
These Jews have literally scammed non-Jews out of billions upon billions of dollars as a result of this hoax. And they still aren't done with their scams as this story proves.
Unfortunately, this Jew will probably get his way and he'll be allowed to sue European insurance firms for billions over this old hoax.