A bunch of Jewish liars gathered at Auschwitz to cry about how six million Jews were masturbated to death in fake shower rooms disguised as gas chambers. They warned that anti-Semitism was on the rise and feared that Jews could be masturbated to death in fake shower rooms disguised as gas chambers for a second time.
AP:
Survivors of the Auschwitz-Birkenau death camp prayed and wept as they marked the 75th anniversary of its liberation, returning Monday to the place where they lost entire families and warning about the ominous growth of anti-Semitism and hatred in the world.

"We have with us the last living survivors, the last among those who saw the Holocaust with their own eyes," Polish President Andrzej Duda told those at the commemoration, which included the German president as well as Jewish, Christian and Muslim leaders.

"The magnitude of the crime perpetrated in this place is terrifying, but we must not look away from it and we must never forget it," Duda said.

About 200 camp survivors attended, many of them elderly Jews and non-Jews who traveled from Israel, the United States, Australia, Peru, Russia, Slovenia and elsewhere. Many lost parents and grandparents in Auschwitz or other Nazi death camps during World War II, but were joined by children, grandchildren and even great-grandchildren.
We even heard the story of a courageous old Jewish woman who survived being masturbated to death in a fake shower room disguised as a gas chamber because the gas chamber failed to work.
On the eve of the commemorations, survivors, many leaning on their children and grandchildren for support, walked through the camp where they had been brought in on cattle cars and suffered hunger and illness and came close to death. They said they were there to remember, to share their histories with others and to make a gesture of defiance toward those who had sought their destruction.

"I have no graves to go to and I know my parents were murdered here and burned. So this is how I pay homage to them," said Yvonne Engelman, a 92-year-old Australian who was joined by three more generations now scattered around the globe.

She recalled being brought in from a ghetto in what was then Czechoslovakia by cattle car, being stripped of her clothes, shaved and put in a gas chamber. By some miracle, the gas chamber did not work that day, and she later survived slave labor and a death march.
Yes, sounds like a totally believable story. She survived because the homicidal gas chamber just happened to malfunction and then somehow managed to survive slave labor and a brutal death march. She probably also had a personal encounter with Josef Mengele who experimented on her and also survived a ride on a Nazi death roller coaster.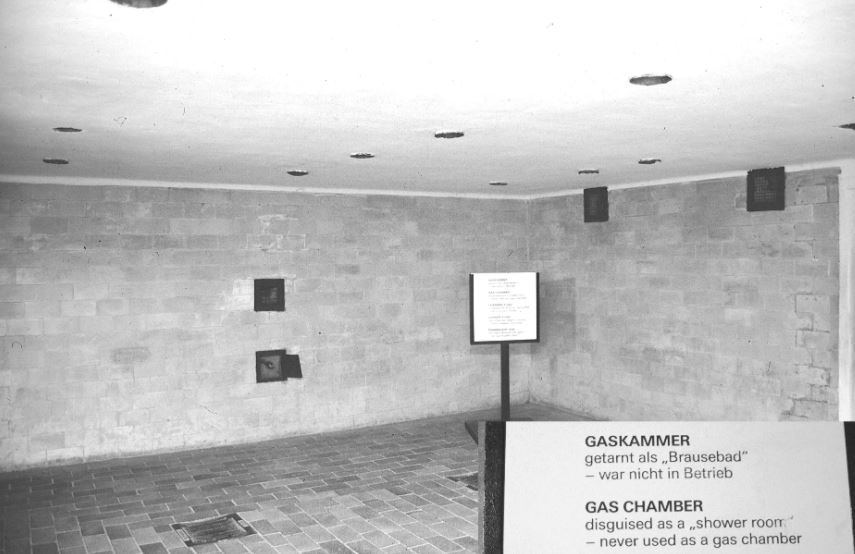 And what's their solution to avoid being masturbated to death in fake shower rooms disguised as gas chambers for a second time? Well, they want people to stop talking about the behavior of Jews on the Internet.
Too bad kikes, that's not going to happen. But go ahead and cry about your retarded Holocaust hoax all you want. All it is doing is creating more and more anti-Semites who are growing to hate your disgusting race for all the lies and falsehoods you spread.