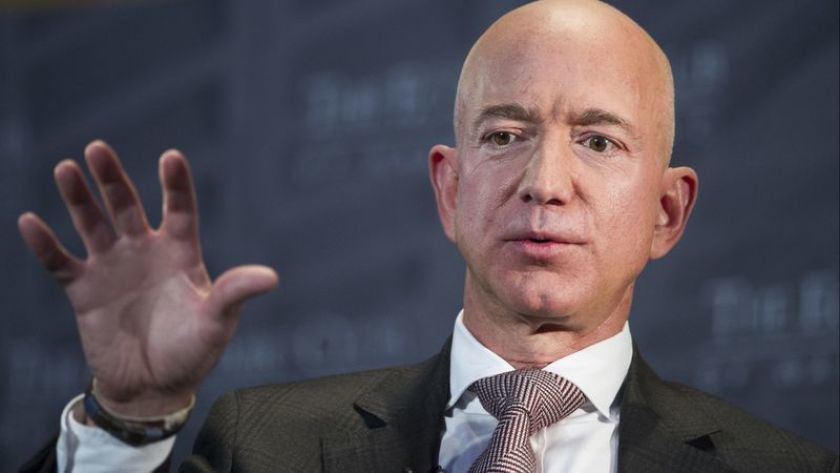 Jeff Bezos is pledging billions of dollars to fight changes in the weather which will obviously destroy the planet in ten years if something drastic isn't done.
NPR:
Amazon CEO Jeff Bezos announced Monday he is committing $10 billion to fight climate change, which he calls "the biggest threat to our planet."

Bezos says the funds will go toward the creation of the Bezos Earth Fund.

"This global initiative will fund scientists, activists, NGOs — any effort that offers a real possibility to help preserve and protect the natural world," he writes in an Instagram post. "I want to work alongside others both to amplify known ways and to explore new ways of fighting the devastating impact of climate change on this planet."
The only way to stop changes in the weather is for White people to start eating bugs and to pay carbon taxes. That's because weather changes are directly caused by farting cows and SUVs. This has been confirmed by science.
I am however skeptical at this initiative by Bezos. He seems to be doing this as a public relations stunt so he along with his trillion dollar company Amazon isn't criticized by the climate doomsday crowd. $10 billion is not a whole lot of money for him. It is a small price for him to pay so he isn't perceived as an evil person contributing to the coming climate apocalypse.