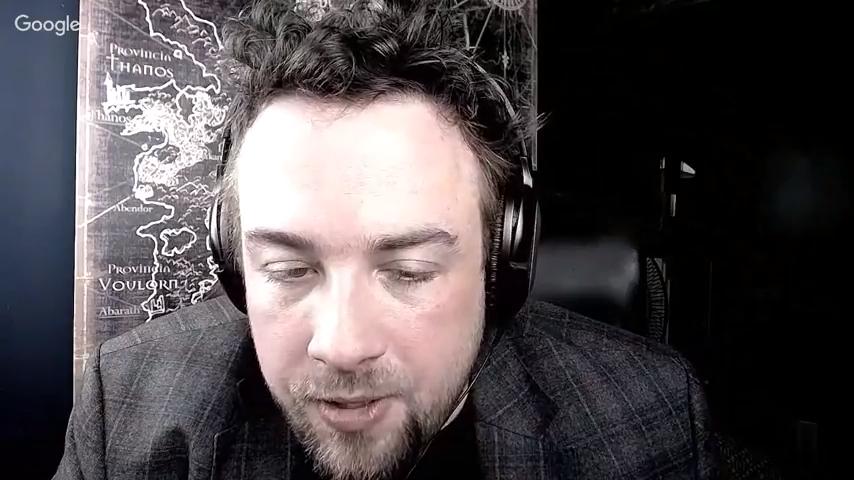 I don't have time to follow all the dumbass Internet drama between different people, but Jean-Francois Gariepy a fat Frenchman associated with the proverbial "Alt-Right" is gloating about Nick Fuentes having his YouTube channel terminated. He publicly congratulated anti-fascists for helping get him banned.
Nick Fuentes is gone from YouTube. Thanks to all the antifa volunteers who have contributed to our campaign. pic.twitter.com/NBrSpd5UKO

— J.-François Gariépy ☣️ (@JFGariepy) February 14, 2020
At first people thought he was being sarcastic, but he later said that he did this because Fuentes attacked his family and that he decided to retaliate by getting him deplatformed.
Fuentes attacked my family a few weeks ago so he was moved to my black book and I promised I would seek vengeance and deplatform him.

— J.-François Gariépy ☣️ (@JFGariepy) February 14, 2020
He's on video talking about his flagging campaigns.
Here's JF Gariepy going into excruciating detail about his flagging campaign against Nick Fuentes. He talks about meticulously compiling timestamps and reporting him for WEEKS.

He also admits to getting Destiny banned from Twitter & takes credit for a Twitch suspension. pic.twitter.com/BTVPWxM2yx

— Ethan Ralph (@TheRalphRetort) February 15, 2020
What a weird faggot.
I have no idea if he was actually responsible for getting Fuentes banned or not. Fuentes has said that it may have been someone inside of TPUSA. Of course, it could have been a combination of the two.
But either way, if this doesn't show you what team Gariepy is playing for than nothing will. Getting people deplatformed is a tactic of anti-fascists and leftists and here he is openly bragging about working with anti-fascists to get Fuentes banned.
There's also apparently some controversy about Gariepy fucking a retarded woman and taking $25K from the Jew Jeff Epstein.
JF Garirpy, a self proclaimed "Alt Righter" who's previous accolades include:

"Trying to impregnate an autistic women the courts had deemed 'mentally 9' & taking a 25k donation from Jeff Epstein…"

Is working with Antifa to deplatform Nick Fuentes.https://t.co/W61sPypm4y

— 𝗡𝗶𝗰𝗵𝗼𝗹𝗮𝘀 𝗗𝗲𝗢𝗿𝗶𝗼 (@Nicholas_DeOrio) February 13, 2020
With all this shit out there, it is difficult to comprehend how anybody would take this person seriously. The good news is that his tweets are getting ratioed so people aren't buying his bullshit. He obviously ripped the mask off with this push to get Fuentes banned from YouTube.