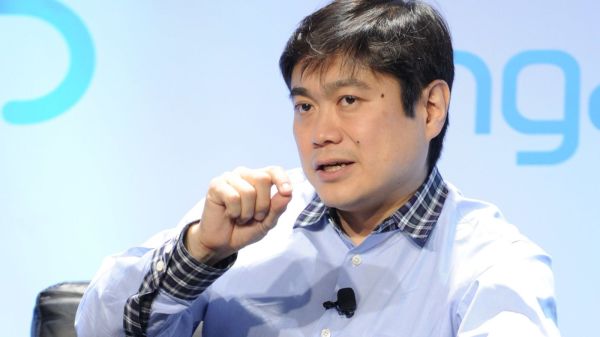 The Jews have sure tried their best to bury the Jeff Epstein story. It's really the only thing they could do considering that nobody believed he committed suicide.
But now we see an attempt to misdirect public anger about Epstein on to this Japanese guy who ran MIT's Media Lab because he took some money from him.
The head of the the Massachusetts Institute of Technology's embattled Media Lab has resigned and the school has opened an investigation into "deeply disturbing" links between the lab and disgraced financier Jeffrey Epstein, MIT's president announced.

The fallout comes three weeks after another senior lab employee said he would resign in protest over revelations lab director Joi Ito took money from Epstein, who apparently committed suicide in jail last month.

Ito, who also taught at the prestigious school, resigned Saturday, hours after an article in The New Yorker detailed how the lab accepted gifts from Epstein despite being listed as "disqualified" in MIT's official donor database. The article claimed the lab listed Epstein's contributions as anonymous and avoided disclosing to the school the full extent of his involvement.

MIT President L. Rafael Reif issued a statement calling the accusations "extremely serious" and said MIT's general counsel was hiring a prominent law firm to conduct an investigation "as swiftly as possible."

Last week, Ito disclosed that he had received $1.2 million from Epstein for investment funds Ito controlled in addition to a $525,000 donation to the lab. The New Yorker said Epstein also secured at least $7.5 million in donations, including $2 million from Microsoft founder Bill Gates and $5.5 million from Leon Black, a wealthy equities manager and chairman of the Museum of Modern Art.

"The New Yorker published an article that contains deeply disturbing allegations about the engagement between individuals at the Media Lab and Jeffrey Epstein," Reif said. "The acceptance of the Epstein gifts involved a mistake of judgment."
It doesn't even sound like this guy did anything all that horrible. Yeah, he took money from the Jew Epstein when he wasn't supposed to, but surely there are greater tragedies in the world than this.
And why do they want us focused on this random Jap? How about some updates on the whereabouts of Epstein's madam Ghislaine Maxwell who was heavily involved in all the sex trafficking? Last we saw she was at burger joint in a weird photo showing her reading a book about dead CIA men.
Whatever, she's probably in Israel being debriefed by the Mossad as we speak.