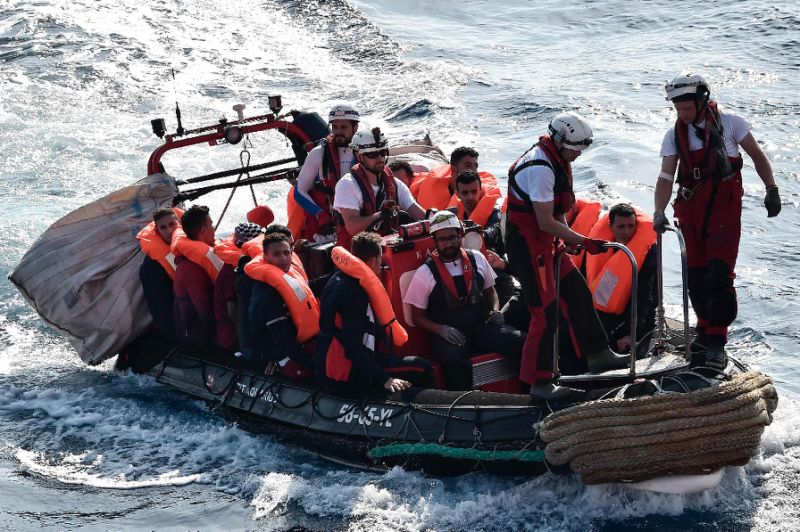 Italy has just told "charities" that have been trafficking Africans into Europe, that Italian ports are closed.
AFP:
Italy's far-right Interior Minister Matteo Salvini on Sunday told foreign charities to stop rescuing migrants off Libya even as one group said 1,000 people were on boats in distress in the Mediterranean.

With Italy — long the frontline in Europe's migration crisis — vowing a new hardline stance, Salvini told the aid groups to back off and let the Libyan coastguard take care of rescue operations.

"Let the Libyan authorities do their work of rescue, recovery and return (of migrants) to their country, as they have been doing for some time, without the ships of the voracious NGOs disturbing them or causing trouble," he said.

"Italian ports are and will be closed to those who aid human traffickers," he said.
That's right, Italy is closed. The nightmare of the endless nigger flood into Italian land has finally ended.
Unbelievably, France is talking about implementing economic sanctions on countries like Italy that refuse to accept these third world monkeys. Quite the dramatic shift from a few years ago when the mainstream press was telling us how these low IQ apes would be an economic benefit. After these Negroids cost Italy five billion euros, there aren't many Italians buying into that pronouncement.
This is definitely very good news. Salvini has so far done an excellent job as the nation's interior minister. He gets two thumbs up!