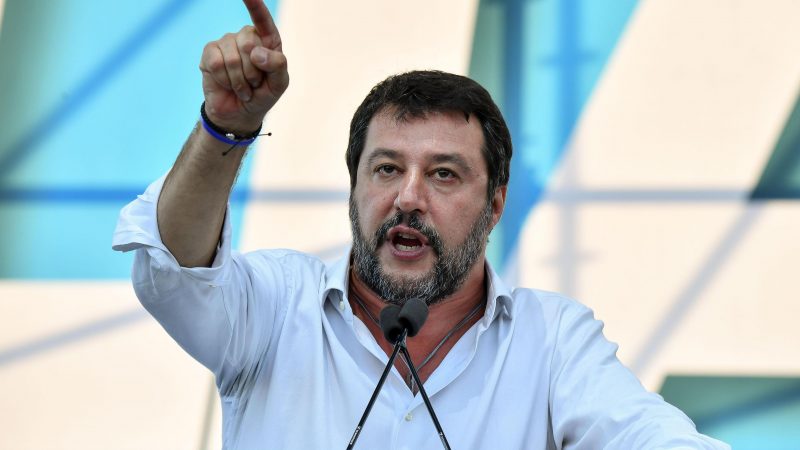 The Italian people are not happy that the Five Star Movement sidelined Matteo Salvini's party in order to form an alliance with leftist and establishment parties. They sent a strong message in a recent local election giving Salvini's party a huge win in a region that has voted for leftists over the past fifty years.
BBC:
A right-wing alliance led by Matteo Salvini's populist anti-immigrant party has wrested control of the Italian region of Umbria from the left for the first time in half a century.

The ruling coalition candidate for governor was comfortably brushed aside in an embarrassing loss.

It is one of several key regional elections Mr Salvini hopes will help return him to power.

He left the national government in August.

The right-wing alliance's candidate in Umbria, Donatella Tesei, won with more than 57% of the vote – comfortably ahead of the 37% received by the centre-left coalition government's candidate.
The election wasn't even close. Salvini's party won in a landslide.
This is a sign that Salvini could be on a path to win an outright governing majority in the next Italian election.