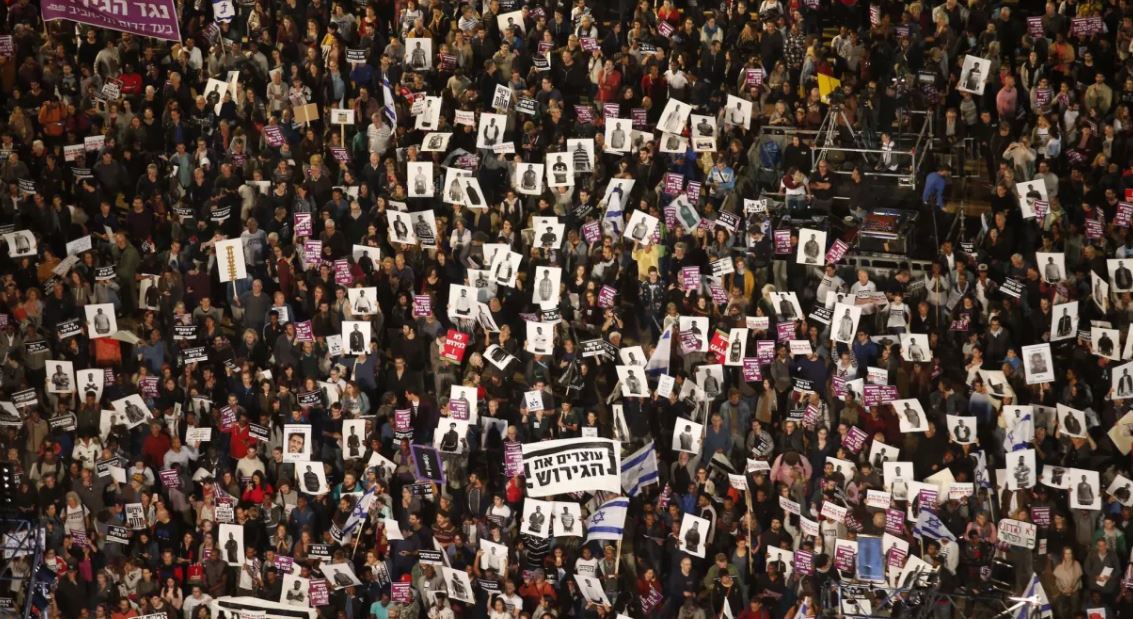 If there is one place in the world that has been robbed of vibrant cultural enrichment, it is Israel. Racist Jews have sought to deport Africans because they hate the color of their skin. Fortunately, many Israelis are fighting this horrible racism and are demanding an end to African deportations.
Some 25,000 people participated in a rally against the deportation African asylum seekers in Tel Aviv's Rabin on Saturday evening. The demonstrators carried signs and chanted slogans such as "There is no difference between our blood and their blood because we are all human beings."

The deportations to Rwanda and Uganda were scheduled to begin in a week's time, on April 1, but the High Court of Justice has suspended them until it rules on a petition it is hearing against expelling the asylum seekers. The government is scheduled to file its response to the petition on Monday.

The rally was organized by Sudanese and Eritrean asylum seekers along with Israeli residents of south Tel Aviv, where many of the refugees and migrants live, and various aid organizations. "You can stand with the veteran residents of south Tel Aviv and also with the asylum seekers," wrote the organizers on the event's Facebook page.

"We will not accept incitement and setting one community against the other. Deportation of people to an uncertain future will not improve the situation in the neighborhoods and we will not allow it to be done in our names," they wrote.

Musicians Hemi Rodner, Alma Zohar and Yehuda Keisar, community leader Rabbi Aaron Leibowitz and representatives of various youth movements participated in the rally.
The Jews who took part in this rally are heroes to all of humanity. Racism is alive and well in Israel and the type of hate being pushed by the government has no place in today's modern Israeli society.
Israel needs to end this hateful deportation program and accept these Africans as Israelis. The Jewish people need to house them, feed them and educate them. They will do jobs that Jews do not want to do and help pay for the pensions of Jewish Holocaust survivors.