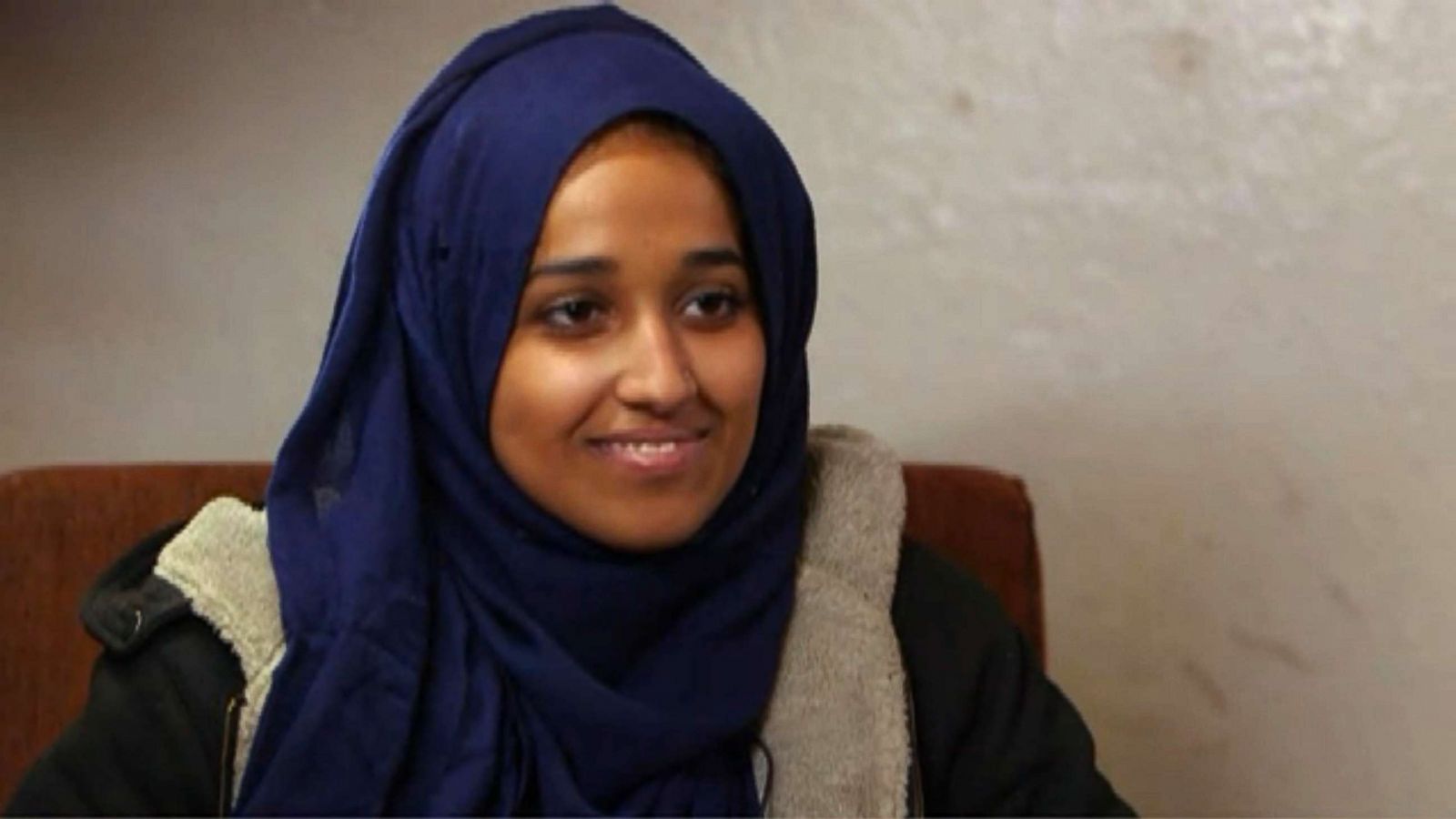 Now that the Islamic State has been defeated, there are a number of so-called ISIS brides who were born in the West but left to become ISIS brides. A couple of these ISIS brides originally from the United States and the United Kingdom are begging to be let back in.
An American woman and a British teenager who fled to Syria to marry Islamic State group fighters pleaded to be allowed to return home.

Hoda Muthana, 24, left Alabama four years ago for Islamic-State-held territory in Syria. She was found living with her 18-month-old son in the same refugee camp in northern Syria where Shamima Begum, 19, from London, gave birth to a baby boy over the weekend, according to British media reports and Begum's lawyer.

Muthana told The Guardian newspaper that she regrets joining the terrorist group and that she and other recruits did so because they were "ignorant" and "brainwashed."

"I look back now, and I think I was very arrogant," said Muthana, who was married three times in Syria. Her first two husbands died fighting for the Islamic State, also known as ISIS. Muthana is among about 1,500 foreign women and children inside the al-Hawl refugee camp. Her legal status is not clear, and U.S. immigration authorities were not immediately available to answer questions about her case.

Muthana claimed she has had no contact with U.S authorities.

She is not allowed to leave the camp and has armed guards.

"I believe that America gives second chances. I want to return, and I'll never come back to the Middle East. America can take my passport, and I wouldn't mind," Muthana said.

Begum, who left Britain as a 15-year-old, also wants to be allowed to travel home, but her story has become the subject of intense debate in Britain because she has expressed little remorse for the Islamic State's brutality, including its beheadings, in Syria.

"Yeah, I knew about those things, and I was OK with it. I started becoming religious just before I left. From what I heard, Islamically, that is all allowed, so I was OK with it," Begum told British media. "I never did anything dangerous. I never made propaganda. I never encouraged people to come to Syria."
First off, these brown skanks shouldn't have been in our countries in the first place. There is no positive aspect to them being here. The fact that they decided to run off and become ISIS brides is proof of that.
Secondly, why is anybody even entertaining the idea of letting them back in? By becoming ISIS brides they effectively declared themselves an enemy. The best thing to do would be to execute them with bullets drenched in pig's blood.
This whole routine they're trying to pull about how they were just a dumb skank and didn't know any better is absurd. It doesn't matter what racial background females come from, none of them think they should be held responsible for anything.