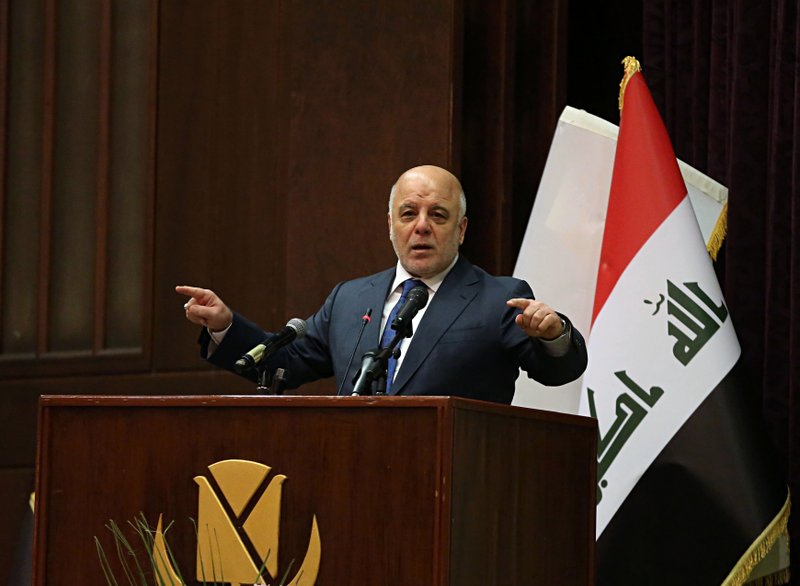 The Iraqi prime minister announces to the Iraqi people that the Islamic State has been defeated within its territory.
Syria now Iraq have both declared victory over the Islamic State. This was pretty much inevitable once the United States and Russia began cooperating with each other to destroy it.
AP:
After more than three years of combat operations, Iraq announced Saturday that the fight against the Islamic State group is over after the country's security forces drove the extremists from all of the territory they once held. Iraqi and American officials warned, however, that key challenges remain despite the military victory.

Prime Minister Haider al-Abadi formally announced the victory in an address to the nation aired on Iraqi state television Saturday evening.

"Honorable Iraqis, your land has been completely liberated," he said. "The liberation dream has become a reality. We achieved victory in difficult circumstances and with God's help, the steadfastness of our people and the bravery of our heroic forces we prevailed."

"The flag of Iraq is flying high today over all Iraqi territory and at the farthest point on the border," he added, standing before the most senior members of Iraq's security forces.
Now that the Islamic State is no longer a distraction, perhaps the entire Arabic world can join together and deal with Zionists that are infesting their land.