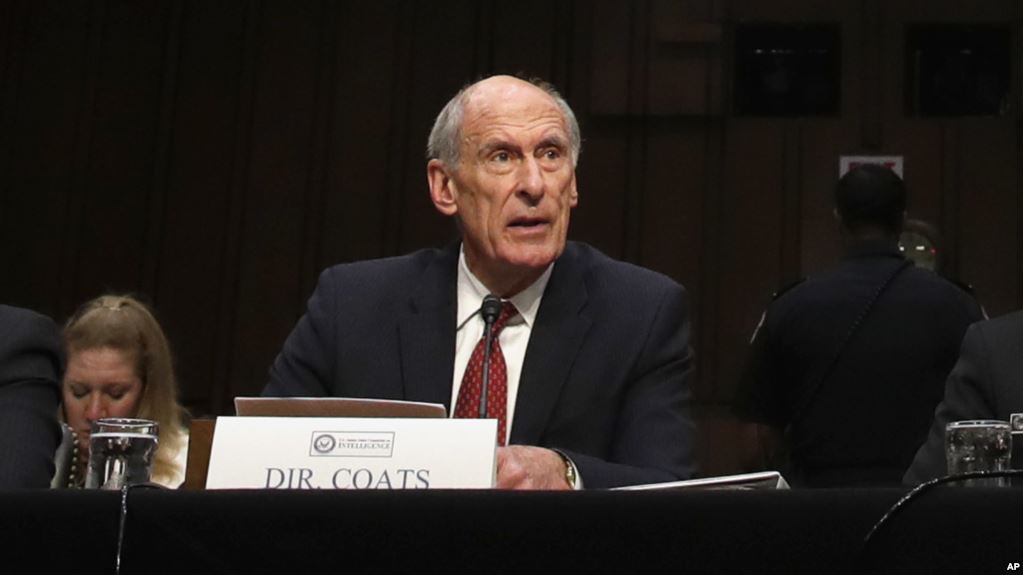 In order to protect our democracy from Russian conspiracies, serious action must be taken. Weak voter ID laws need to be fixed to prevent this Russian conspiracy from unfolding.
With all this talk about Russia threatening our democracy, I've started to get a little concerned. We now have all the top intelligence people saying that our 2018 midterms are under threat. This is serious stuff.
Top U.S. intelligence officials warned a Senate panel on Tuesday that they expect Russia to meddle in the 2018 midterm elections.

"There should be no doubt that Russia perceived its past efforts as successful and views the 2018 midterm elections as a potential target for Russian influence operations," Director of National Intelligence Dan Coats told lawmakers on the Senate Intelligence Committee.

The testimony from Coats, CIA Director Mike Pompeo, FBI Director Christopher Wray and other intelligence officials affirmed heightening fears across the country that Moscow's influence in this fall's elections could rival its meddling in 2016.

Just more than a year ago, the U.S. intelligence community released an unclassified assessment publicly blaming the Russian government for waging an influence operation designed to undermine American democracy, harm Democrat Hillary Clinton and help Republican Donald Trump.
This is deeply concerning primarily because democracy is the only thing that matters. In order to protect democracy from these democracy hating Russians, we need to do something fast. It seems to me that the Russians are trying to undermine our democracy by recruiting large numbers of illegal aliens and non-Whites to vote.
This must be stopped. We absolutely have to stop this horrible Russian conspiracy. In order to protect democracy we need to get rid of electronic voting machines that Russians can hack, enforce strong voter ID laws so Russians can't bus in non-American voters and ensure that all voters know how to speak English. Voters who can't speak English could be working for the Russians and attempting to undermine democracy.
Investigations should also be launched against pro-Russian media outlets that freely operate in America. CNN, ABC, CBS, NBC are just a few of these pro-Russian media operations that should be investigated for undermining democracy.
There's probably many other things we can do as well but those are just some of the things I've thought of to prevent this horrible Russian conspiracy from unfolding. Democracy is sacred and we must do everything we can to protect it from these terrible Russians.