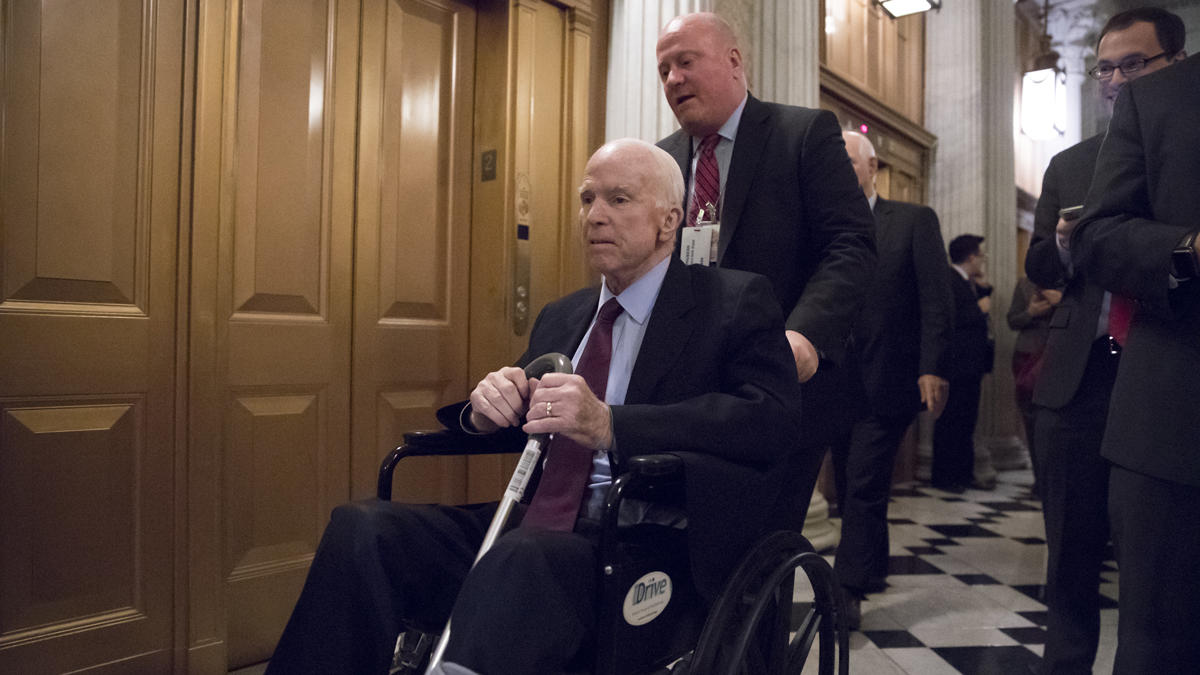 I really wish John McCain would just die. He's supporting a proposal that gives DACA amnesty in exchange for a promise to eventually secure the border.
Sen. John McCain rejoined the immigration debate Monday with a generous amnesty proposal for potentially 3 million illegal immigrants in exchange for promises of future border security — but the White House quickly rejected the plan, saying it fails President Trump's test.

With the Senate slated to begin debating immigration by the end of this week, the bill GOP leaders bring to the floor will go a long way toward shaping the debate.

The White House is still pressing for Mr. Trump's four-point "framework" to be the battlefield, but Senate Majority Leader Mitch McConnell had yet to announce a decision.

"I think there are a lot of competing pressures at this moment," said Marc Short, the director of legislative affairs at the White House. "We felt the proposal we put forward was a compromise proposal that should be able to earn bipartisan support and we would like to see it as the baseline for immigration."
Just what sort of fuckery is this any way? We want a wall built. Israel has a wall and it works there just fine. We don't need a study or any sort of debate on how to secure the border. Just secure the fucking border!
Even though McCain is on the brink of death he's still hell bent on destroying America for his Zionist masters. He is an evil individual who belongs in the pits of hell.