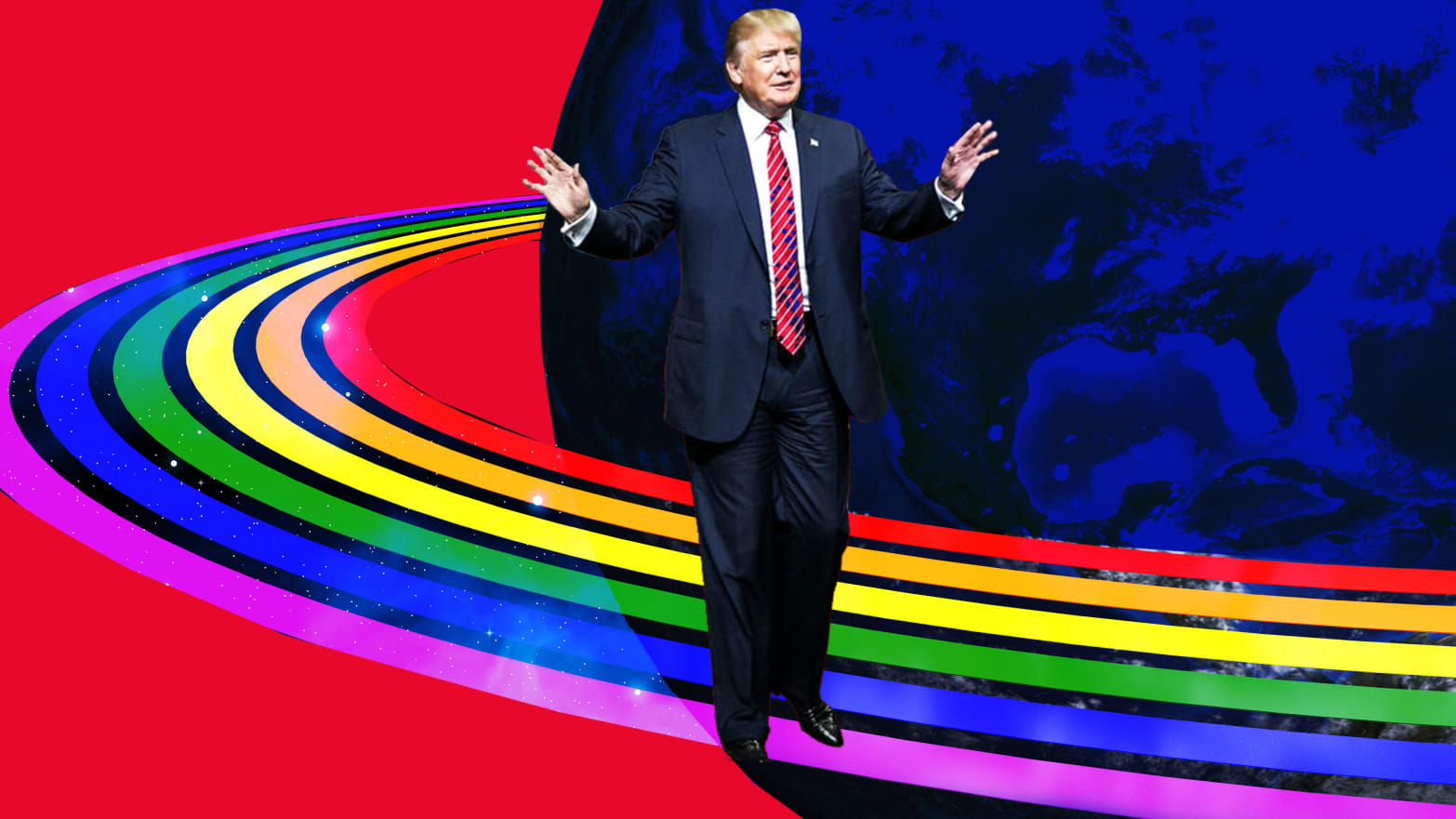 This is exactly why people voted for Donald Trump in 2016. We all wanted Immigration and Customs Enforcement to give special services to transgender invaders. I remember hearing many chants about this at Trump's campaign rallies.
Yesterday, ICE provided an extensive media tour of the agency's dedicated housing unit for transgender women. (1/) pic.twitter.com/oGOMglzdt9

— ICE (@ICEgov) June 13, 2019
In 2017, ICE opened a dedicated unit for transgender women in the Cibola County Correctional Center in New Mexico, with common areas, televisions, microwaves, a library, and access to outdoor recreation. (2/) pic.twitter.com/skgQil2OA8

— ICE (@ICEgov) June 13, 2019
Cibola's medical & detention staff are trained in best practices for the care of transgender individuals. A dedicated custody resource coordinator ensures detainee access to care & services, an partnerships with local transgender orgs provide peer support & other services (3/) pic.twitter.com/yLxkPyDycb

— ICE (@ICEgov) June 13, 2019
All transgender individuals detained in ICE detention facilities undergo an initial evaluation, including a physical exam & mental health eval, within 2 business days of intake for a general health assessment & to determine an appropriate treatment plan based on medical need (4/) pic.twitter.com/nmvatj7ayb

— ICE (@ICEgov) June 13, 2019
Further, all individuals in ICE custody have the unrestricted opportunity to freely request health care services – to include mental health and dental services – provided by a physician or other qualified medical staff in a clinical setting. (5/) pic.twitter.com/pSLF3arAj0

— ICE (@ICEgov) June 13, 2019
ICE is committed to upholding an immigration detention system that prioritizes the health, safety, and welfare of all of those in our care in custody, including LGBTI individuals. (6/) pic.twitter.com/kKwOWvrgv3

— ICE (@ICEgov) June 13, 2019
Decisions related to the location where individuals will be detained are made on a case-by-case basis, considering several factors, including – but not limited to – a transgender individual's preference, the safety & well-being of the detainee & their ties to the community. (7/7) pic.twitter.com/BnjdEEECx5

— ICE (@ICEgov) June 13, 2019
Obviously I joke. This is the last thing anybody asked for.
And it's one thing to implement such an insane policy, but ICE is on their official Twitter account openly bragging about how great this is. This is all happening under Trump's watch and there is no attempt to stop it. So this craziness is happening with Trump's approval.
Between this and Trump's government promoting gay ass sex everywhere, I feel as though there is no stopping this descent into the abyss known as clown world.