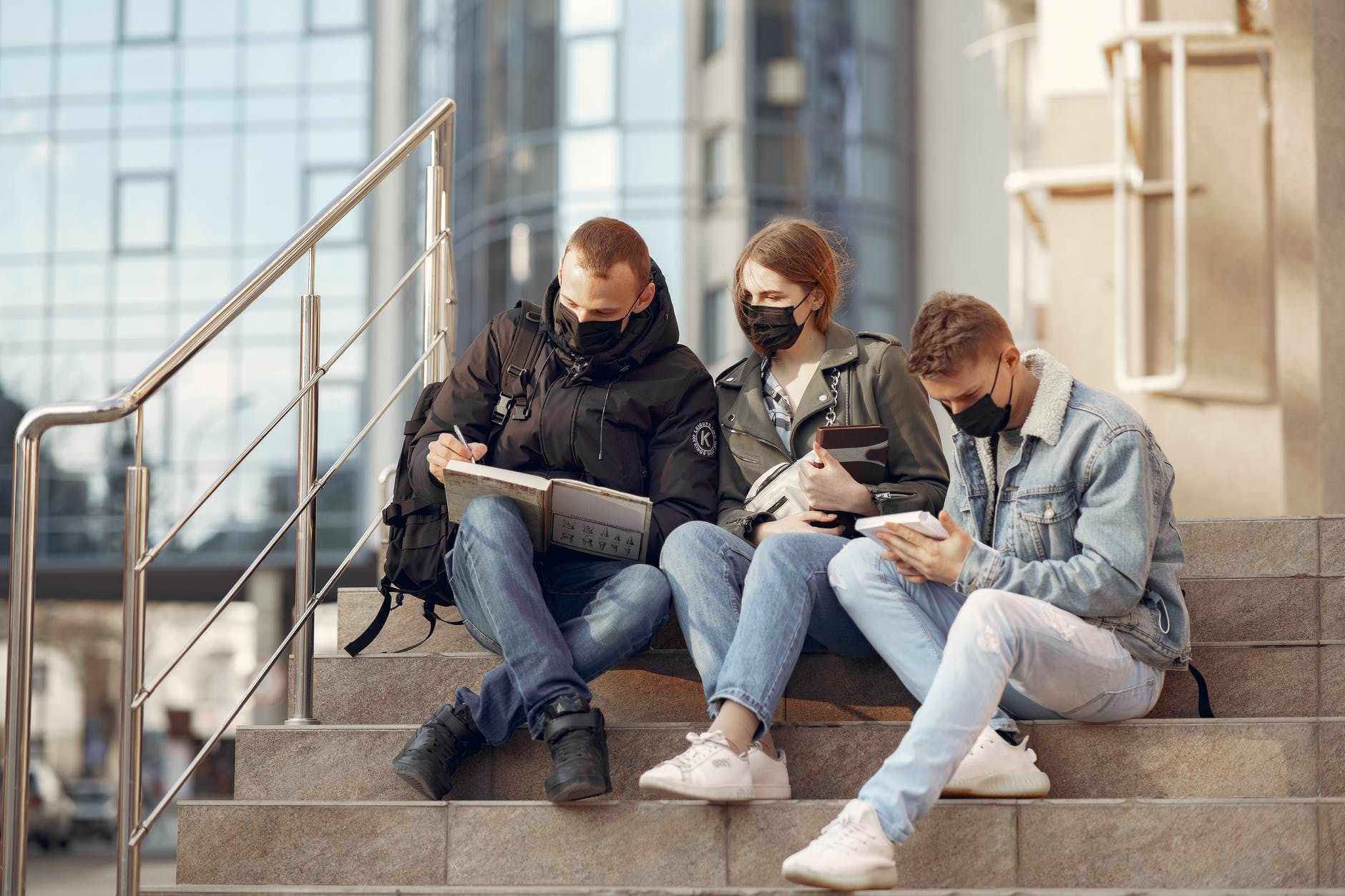 There's all sorts of hysteria over college students testing positive for the coronavirus.
Look at some of what is being reported in the media. It's just an endless array of fear porn and bizarre reactions to said fear porn.
"At least 3,000 college students in North Carolina have tested positive for the coronavirus since campuses reopened last month for in-person classes"https://t.co/CeAbGSh4uo

— Rachel Maddow MSNBC (@maddow) September 2, 2020
After a steady rise in coronavirus cases, Gettysburg College in Pennsylvania has ordered all of its students to remain in their dorm rooms and moved all classes online.

Any students who don't comply with the restrictions will be sent home.https://t.co/Ge6BA29Pc1

— NPR (@NPR) September 4, 2020
Albion College is requiring students to download & install contact tracing app Aura, and we're happy to hear parents are protesting.

"The app is designed to track students' real-time locations around the clock, and there is no way to opt out." https://t.co/BAERbaeTUJ

— DuckDuckGo (@DuckDuckGo) September 3, 2020
Yesterday, the University of Alabama in Tuscaloosa reported 1,000 students tested positive for coronavirus since classes resumed Aug. 19. Today, we learned 36 states reported 8,700 Covid-19 cases at colleges & universities. All the day's news in a special @CNNSitRoom 6-9PM ET

— Wolf Blitzer (@wolfblitzer) August 30, 2020
The University of Miami is fining and suspending students for violating the rules. https://t.co/748Yb3Gwlx

— Slate (@Slate) September 4, 2020
More than 51,000 cases of the coronavirus have been identified at U.S. colleges and universities over the course of the pandemic, including thousands that have emerged in recent days as students returned to campus for the fall. https://t.co/QbdqcsELHs

— The New York Times (@nytimes) September 3, 2020
We just talked about how these tests are highly unreliable, so a student testing positive for the coronavirus doesn't mean much. Even if they do actually have it, their risk of dying from it is almost zero. It's literally no more dangerous than the flu.
If the people running America's colleges and universities can't see that the coronavirus is a massive fraud and that there's very little risk to students, than they are too stupid, gullible and/or retarded to be running these institutions.
If they understand that this whole thing is a massive hoax, than they are implementing all these stupid restrictions for malicious reasons.
Either way, they have no business holding these positions for what they are doing in response to this.
I have no idea why any young person would want to attend college in this environment. There's no point. You are paying to put yourself into a surveillance/prison grid and you are definitely not getting your money's worth with remote learning and lack of social opportunities.
The entire college and university system needs to go bankrupt. They're nothing but communist indoctrination centers at this point. And if they are going to subject students to a prison-like system, than that's just another reason for these organizations to disappear.