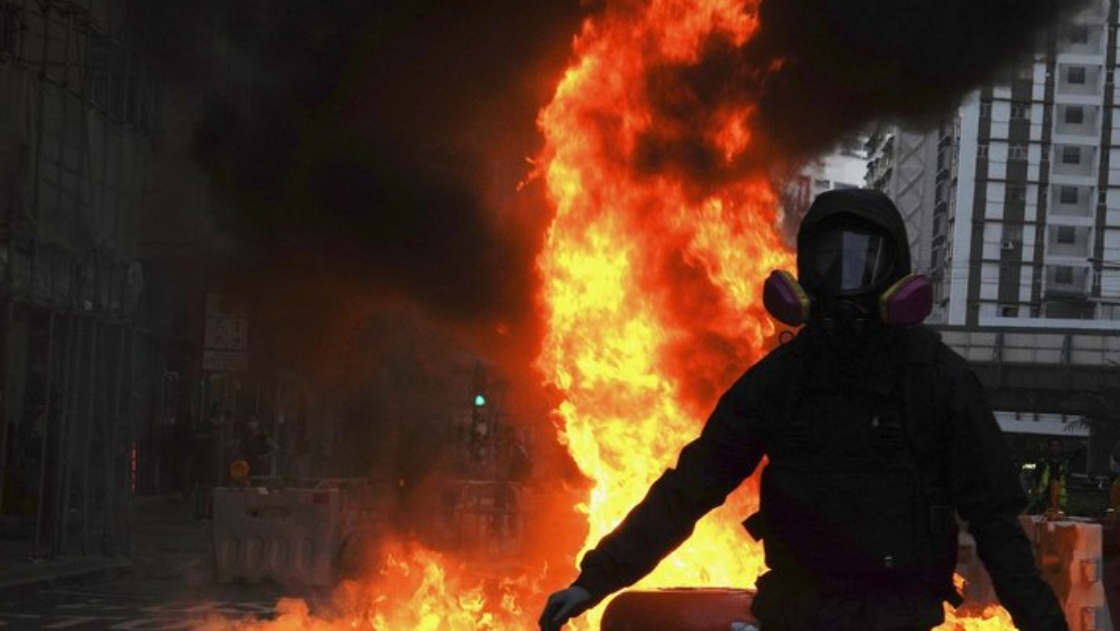 The chaos in Hong Kong is continuing. The State Department and CIA-backed terrorists are wearing very gay masks and burning down buildings.
AP:
Hong Kong streets descended into chaotic scenes following an unauthorized pro-democracy rally Sunday as protesters set up roadblocks and torched businesses and police responded with tear gas and a water cannon.

Protesters tossed firebombs and took their anger out on shops with mainland Chinese ties as they skirmished late into the evening with riot police, who unleashed numerous tear gas rounds on short notice, angering residents and passers-by.

Police had beefed up security measures ahead of the rally, for which they refused to give permission, the latest chapter in the unrest that has disrupted life in the financial hub since early June.
And look at some of these masks these idiots are wearing.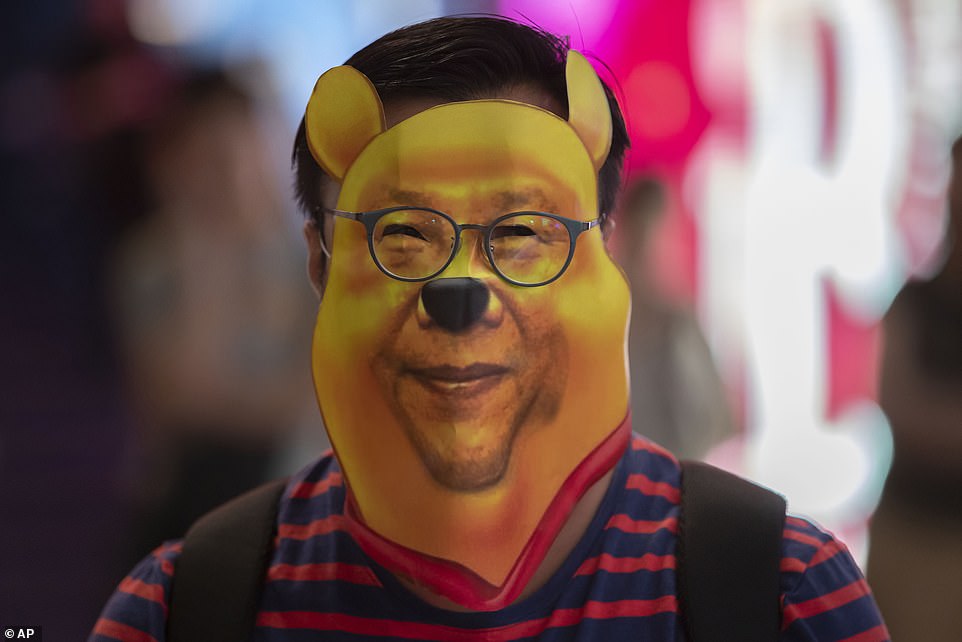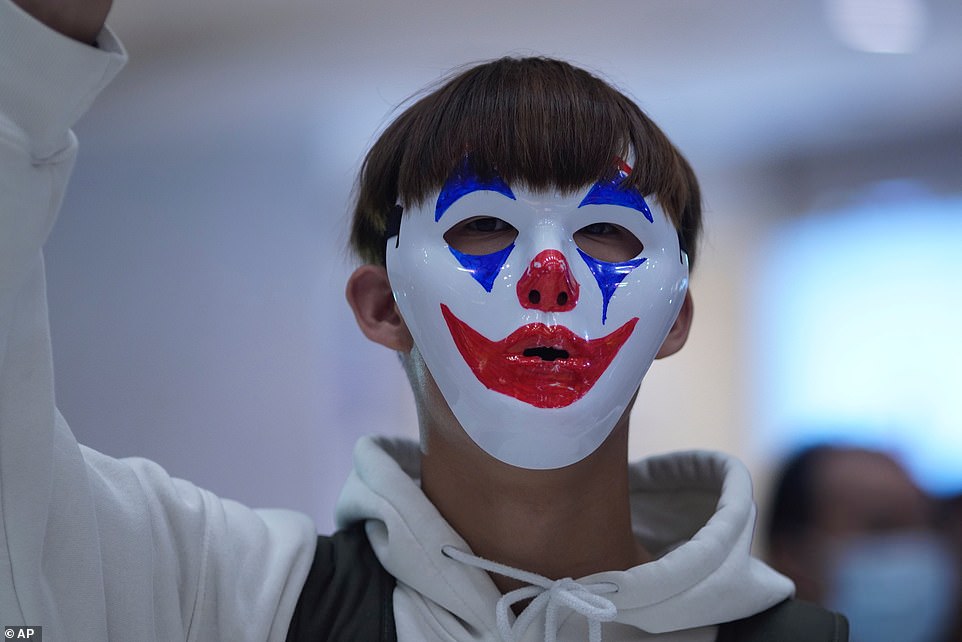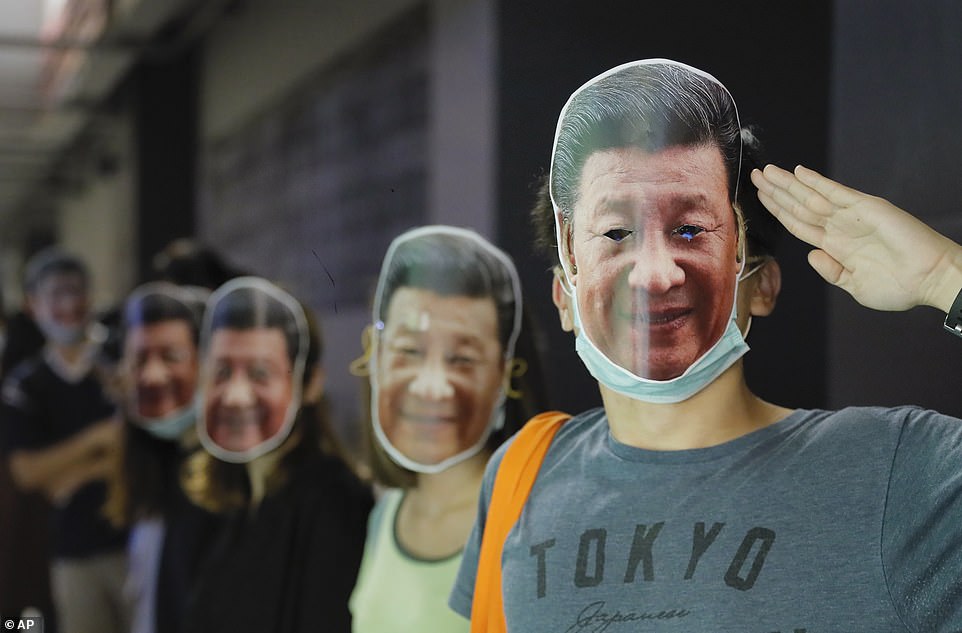 Seriously, fuck these people. I can't wait until the Chinese military launches a brutal crackdown on these horrible terrorists.
And fuck that faggot Paul Joseph Watson for supporting these terrorists.
The Chinese lawyer Jimmy Chang went into great detail about what's going on with this situation on the Killstream a few days ago. The podcast is well worth a listen.