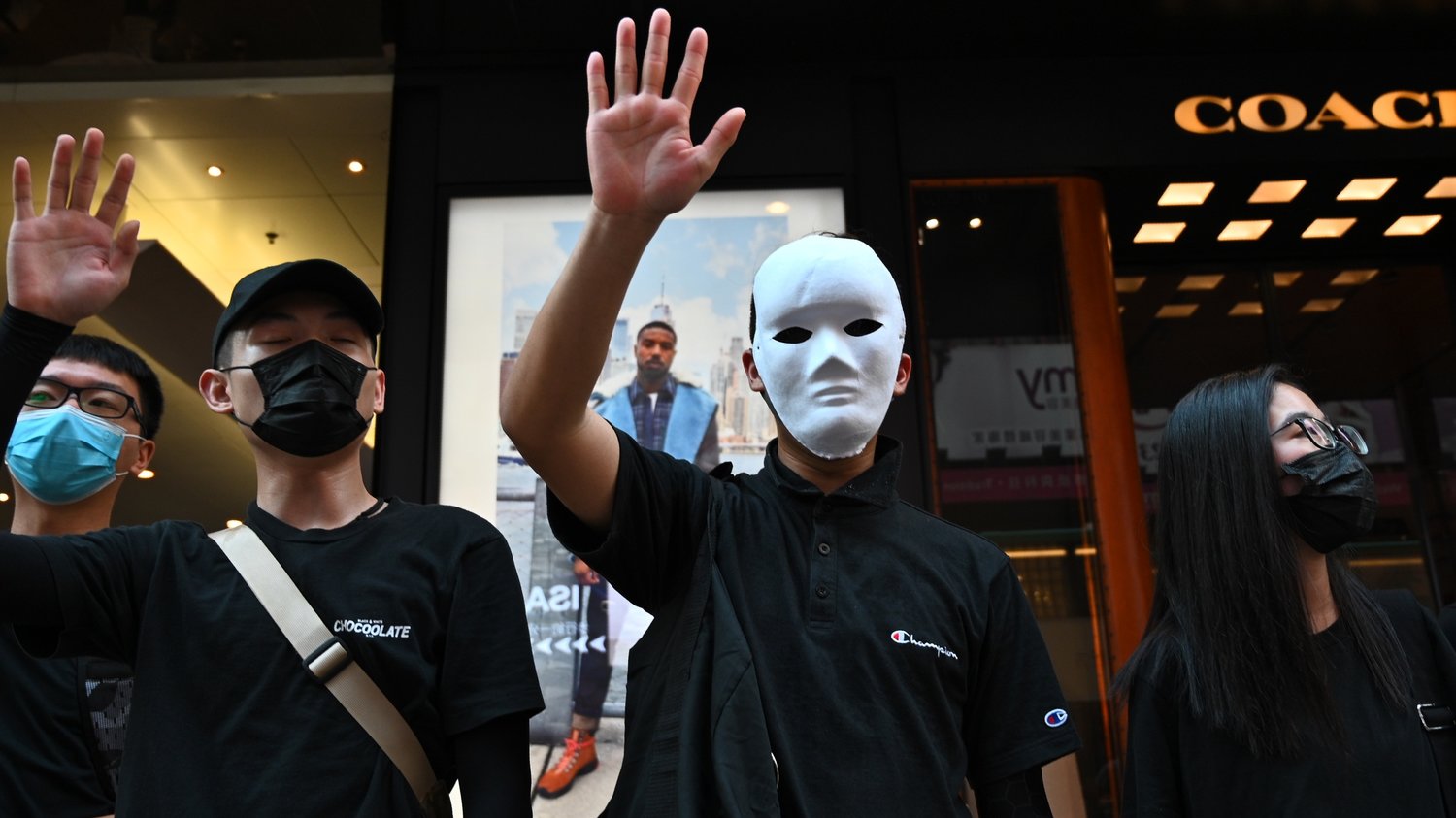 The CIA and State Department backed terrorists are continuing their rampage in Hong Kong. It's been like four or five straight months of this shit.
The past day, they engaged in all sorts of violence and vandalism. They are even going so far as to defy a ban that has been placed on masks.
NPR:
Hundreds of masked protesters peacefully marched through Hong Kong's central business district Saturday afternoon, some linking arms to form human chains, in defiance of a decision to ban face masks at public gatherings only the day before.

They chanted a new demand, adding to a list of five demands reiterated over more than four months of protest: "We have the right to wear face masks."

The protesters have been demanding democratic reforms, an independent police inquiry into policy violence against protesters and for a complete suspension of an extradition bill with China. Only the last demand has been granted.

Saturday's march comes after Carrie Lam, Hong Kong's embattled chief executive, announced Friday that she would invoke colonial-era emergency powers to enforce the ban, the first time such powers have been used in more than half a century.

Her announcement set off a night of violent protests and pitched street battles among hardcore demonstrators and the city's police on Friday.
Hong Kong's leader Lam should be forced to resign. Why is she allowing all this madness to continue? The Chinese should force her out of this role and send in the military to shoot these subversive terrorists dead in the streets.