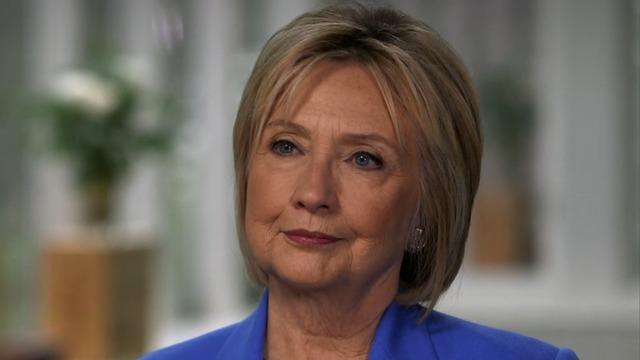 How is it even possible that Hillary Clinton is still around let alone politically viable in any way shape or form? This bitch committed numerous crimes as Secretary of State, helped rig the Democrat Party's nomination process in 2016 and is an all around hated person.
You'd think that after all of this chicanery she's engaged in that she would be forced to fade away from the spotlight, but unfortunately we've had no such luck. She's still doing nationally televised interviews and in this latest one with CBS, she's claiming that her husband Bill shouldn't have resigned when he got blow jobs from the fat Jewish intern Monica Lewinsky inside the Oval Office.
And she said this while we are in the midst of this bizarre political environment of #MeToo where we are told all women must be believed regardless of what the evidence says.
The double standard here is glaringly obvious. Women must be believed only if they are accusing someone who is politically right-wing of wrongdoing. It also shows how Hillary believes she's above the law. What's unfortunate is that she has been proven right. She is above the law. The Department of Justice has done nothing to re-investigate her after that sham investigation that was run by former FBI Director James Comey.
Hopefully we see more of Hillary in the weeks to come. She's only going to remind people why they voted against Democrats in 2016 and this during a very critical time leading up to the midterms.