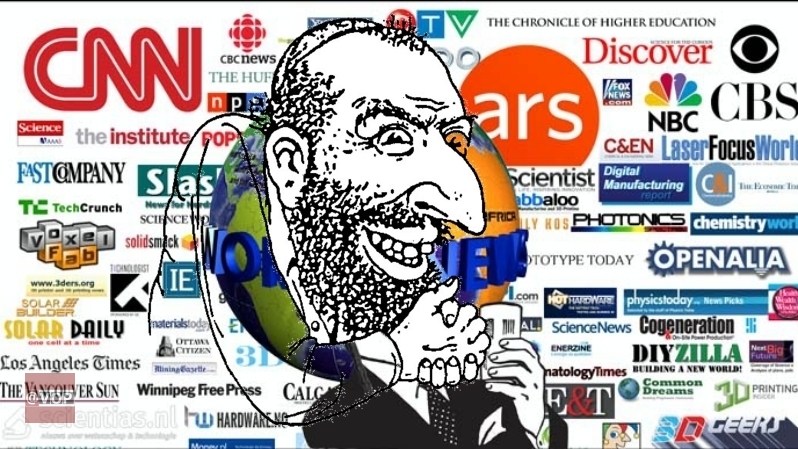 People across the globe are hating the media more and more. This is because the media is mostly run by Jews and they lie about everything.
AP:
Media watchdog Reporters Without Borders says hostility toward journalists is growing worldwide, often encouraged by political leaders — even in democratic countries.

The group's annual global index of media freedom released Wednesday found an overall rise in animosity toward reporters and a drop in freedoms, notably in former Soviet states but also in countries from the U.S. to the Philippines.

The group says many democratically elected leaders "no longer see the media as part of democracy's essential underpinning," singling out U.S. President Donald Trump for his media-bashing. It also notes the recent killings of reporters in EU members Slovakia and Malta.
Pretty funny how this AP piece blames Donald Trump for the rising hate against the media. It isn't his fault the media lies about everything. If the media was honest with their reporting he wouldn't have the need to expose them.
Clearly, the media has gone completely off the rails with their shit. Even just a short period of time ago they at least pretended to be fair. Now, they no longer even pretend. Well over 90 percent of the news coverage on Trump has been negative. That's obviously not objective reporting.
These people are trying to tell people how to think when their job is to simply report who, what, when, why and how. Journalism is not being done properly. It's been weaponized by the Jews for the benefit of their tribe so they can continue subverting non-Jewish nations.