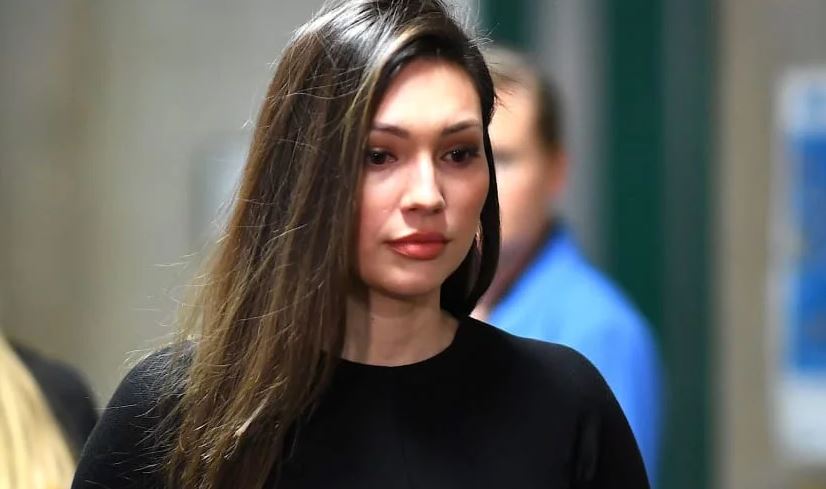 An aspiring "actress" named Jessica Mann has made a number of highly unusual claims about her interactions with the Jewish Hollywood film producer Harvey Weinstein during his Manhattan rape trial.
She claimed that the Jew Weinstein continuously raped her around the country despite him having no testicles and a vagina-like penis.
She further claimed that Weinstein used a penile injection in order to achieve an erection in order to do said raping.
Weinstein also allegedly urinated on her and on one occasion asked her if she liked his "big fat Jewish dick."
If this sounds insane, you are correct. It is absolutely insane but these are just some of the claims that are being made by this woman. Talk about a highly embarrassing situation for the Jew Weinstein.
A onetime aspiring actress told a Manhattan jury on Friday that Harvey Weinstein raped her in a hotel room while she was in an "extremely degrading" relationship with the movie producer.

The woman, Jessica Mann, said she told no one about what had happened.

"I was so embarrassed," she said, crying on the witness stand.

Mann likened Weinstein to "Jekyll and Hyde," saying he could be charming in public but often showed frightening anger when they were alone.

"If he heard the word 'no,' it was like a trigger for him," she said.

She also claimed that Weinstein has no testicles and appeared to have a vagina.

Mann said she thought Weinstein was "intersex" the first time she saw him naked.

"The first time I saw him fully naked," she said, "I thought he was deformed and intersex. He has an extreme scarring that I didn't know, maybe [he] was a burn victim …"

"He does not have testicles, and it appears that he has a vagina," Mann said.

Weinstein reportedly slumped his head in the courtroom when Mann described his purportedly deformed genitals.

"He also peed on me once," she said.
A Daily Beast article outlined Weinstein's alleged use of penile injections and him telling Mann about this "big fat Jewish dick."
In another incident, Weinstein raped her inside a DoubleTree hotel room in Manhattan, and afterward, Mann found a needle in the bathroom that she believed the Oscar-winner used to inject himself with "medicine" enabling him to get an erection, she testified. 

"I was panicked because my worst nightmare was about to happen," she said through tears, describing the moments before the alleged assault. "I was very angry inside and very scared. I gave up at that point."

Later that year, after Mann admitted to Weinstein that she'd started dating a well-known actor, he allegedly raped her again at a Beverly Hills hotel, ripping off her pants and screaming that she owed him "one more time," she testified.

Despite her desire to put an end to her contact with him after the first assault, she felt "trapped" because Weinstein constantly reminded her about the power he wielded in the industry she was so desperately trying to break into.

…

Mann said she tried to end the relationship after multiple uncomfortable encounters—including one situation where Weinstein "said 'Do you like my big, fat, Jewish dick?'"—but admitted she stayed in contact with him out of fear for her family and the future of her career.

Months later, on March 18, 2013, Mann said she was supposed to meet with Weinstein for breakfast in New York City when he unexpectedly showed up to the DoubleTree hotel in Manhattan where she was staying. His arrival made her "panic."

"I waited as long as I could before I felt like I had to go down there. So I go downstairs and when I get downstairs, Harvey is checking into the hotel, and then I really freaked out," Mann said.
This Jew Weinstein is obviously a disgusting and hideous individual. But it is clear that this woman was willfully having sex with him because she thought it was her ticket to breaking into the film industry. She now regrets her whorish behavior and because of the whole #MeToo fiasco, she thinks that she can gain sympathy by claiming that Weinstein raped and pissed on her.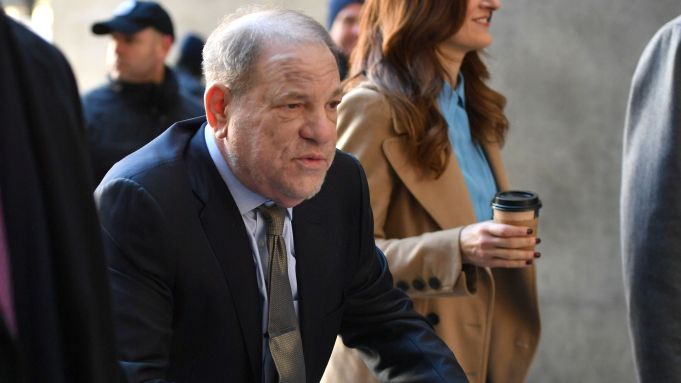 It is simply not believable that this gross Jew forced her to travel around the country so he could rape her in hotel rooms with his deformed vagina-like penis.
Very funny story though. I will say that much.