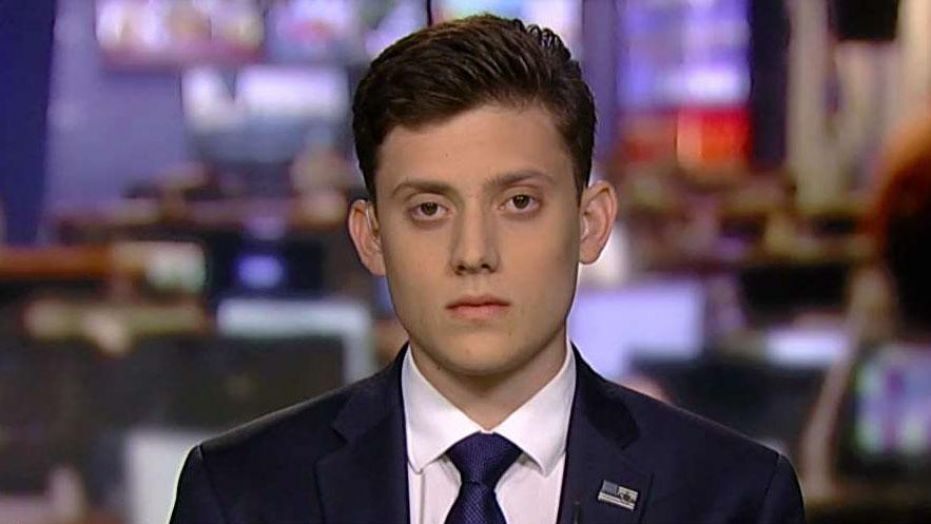 A Parkland student and pro-gun activist named Kyle Kashuv has had his admission to Harvard rescinded because he said the "nigger" word and made fun of Jews in an online chat a couple of years ago.
Parkland shooting survivor says Harvard rescinded his admission over past racist and anti-Semitic remarks; in leaked screenshots, then-16-year-old Kyle Kashuv allegedly used the N-word and mocked Jews https://t.co/xaZbk6rcZO pic.twitter.com/Ubnoncxrot

— CBS Evening News (@CBSEveningNews) June 17, 2019
And get this, the kike Laura Loomer apparently helped conspire to get his admission revoked. Mike Cernovich was implying that this was somehow a good thing.
Laura Loomer got Kyle Kashav banned from Harvard. All you conservabros who snipe at her should know that she is digging up stuff on you, too. 💋

— Mike Cernovich (@Cernovich) June 17, 2019
Laura Loomer is attempting to pressure Harvard into revoking their acceptance of Kyle Kashuv over his recently unearthed remarks pic.twitter.com/Z7QkUoKhFJ

— Jon Levine (@LevineJonathan) May 23, 2019
So-called conservative Laura Loomer was the one who was behind getting Parkland survivor Kyle Kashuv's #Harvard admission revoked. Way to go Lori. It's no wonder no one likes you. pic.twitter.com/NLrKlrDasL

— Election Day Strategies (@GetYouElected) June 17, 2019
How is using political correctness to get someone's college admission rescinded a "conservative" principle? All you fake conservatives out there should ask yourself that the next time you see this Loomer cunt babbling on about something. I've been telling people to avoid that ugly Jewish cunt for a long time. Maybe it is time all of you start listening. And stop donating money to her for fuck sake. What is wrong with all you people? She's a toxic Jewish bitch and should not be trusted.
Either way, the whole situation is retarded. The worst part about it is the fact that Kashuv apologized for his comments on Fox News.
But guess what folks, apologizing doesn't work. It never will work. It's not like Harvard is going to change their mind and accept him now that they know that he said "nigger" in an online chat.
That's why we need more people to say the fuck with this political correct bullshit and speak your mind. Enough with the apologies. If you want to say nigger, kike, faggot or any other politically incorrect slur than you should do it. Fuck polite society and fuck all this Jew hate speech nonsense.
Freedom is the freedom to say NIGGER!
NIGGER!!!!!!!!!!!!!!!!!!!!!!!!!!!!!!!!!!!11111122222333333