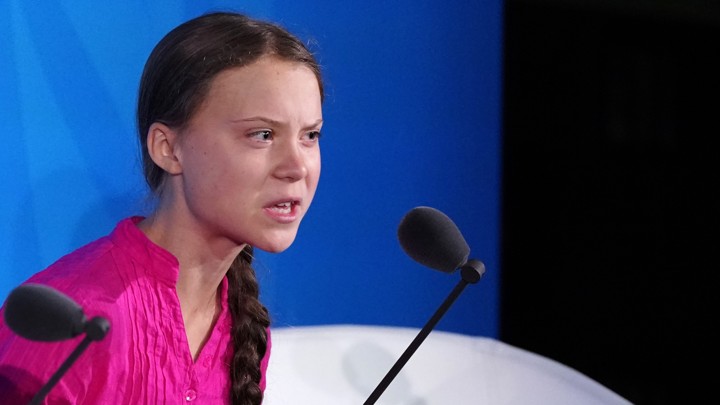 The retarded teenager Greta Thunberg is claiming that we are all going to die as a result of a big environmental disaster caused by fossil fuel emissions.
Teenage activist Greta Thunberg angrily denounced world leaders on Monday for failing to tackle climate change, unleashing the outrage felt by millions of her peers in the heart of the United Nations by demanding: "How dare you?"

The Swedish campaigner's brief address electrified the start of a summit aimed at mobilising government and business to break international paralysis over carbon emissions, which hit record highs last year despite decades of warnings from scientists.

"This is all wrong. I shouldn't be up here. I should be back in school on the other side of the ocean yet you all come to us young people for hope. How dare you?" said Thunberg, 16, her voice quavering with emotion.

"You have stolen my dreams and my childhood with your empty words," she said.
There is no logic to anything she is saying. It's just emotionally charged bullshit propped up by the Jewish media which has billions upon billions of dollars to amplify her stupid message.
There's been countless times over the past 50 years or so that environmental doomsday predictions have been made and none of them have come to pass. Maybe if this stupid girl did some research, she'd see that all this climate change hysteria is a big fraud.
Also, if all this is real, why did Barack Obama buy a house on Martha's Vineyard? Thunberg could have asked him about this when they met, but she didn't. Obviously, Obama doesn't seem to think that his home will be flooded over the next decade because of climate change otherwise he would have never bought this home.