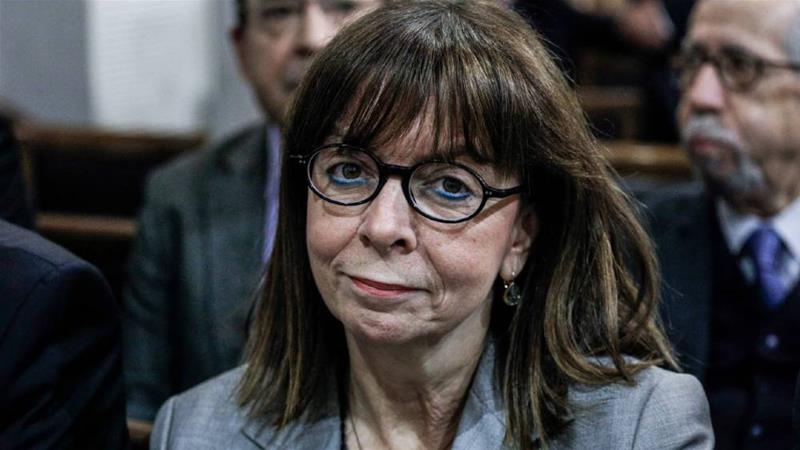 Greece has for some insane reason thought it would be a good idea to make a woman its president. This empowered female president is saying that she will defend the nation's borders but do it in a way that respects human rights.
AFP:
Greece's first woman president began her term on Friday with a pledge to protect the country's borders and defend human rights, whilst warning Greeks to follow health rules as the country grapples with over 100 coronavirus cases.

Katerina Sakellaropoulou, a 63-year-old former senior judge, said she would "walk together" with Greeks to create a "prosperous" and "cosmopolitan" future "that includes all of us."

The new head of the Greek state begins her five-year term in a terse standoff with neighbouring Turkey, which has allowed tens of thousands of refugees to mass at the border.

Sakellaropoulou said Greeks had to "repulse the aggression of those who make designs on our national sovereignty by making use of human pain."

The new president also insisted that Greece had a "humanitarian duty" to defend "defenceless and desperate people.
What sort of nonsense is this?
There is only one way to defend a nation's borders and that is with physical force. In more extreme situations, it is necessary to kill invaders who threaten the sovereignty of an individual country. Human rights do not factor into the equation.
The fact that this old skank is even talking about human rights makes her vow to defend the nation's borders highly questionable. Even though Greece's presidency is largely a ceremonial position, it is utterly insane that a woman is allowed to hold it. Especially considering that the Turks are basically green lighting an invasion against them.