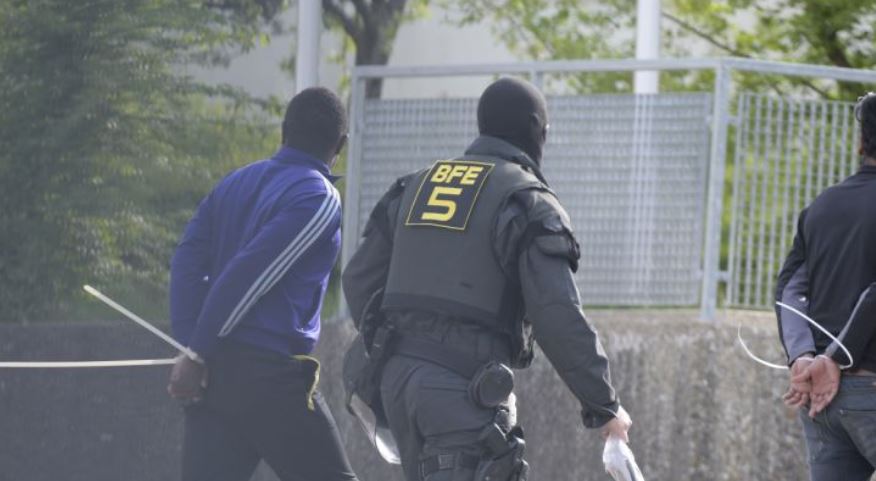 It was only a few years ago that German Chancellor Angela Merkel was telling the German people that all these "refugees" she was inviting in were going to pay their pensions. Turns out she was wrong. They can't even stop them from raping women and lashing out in violence.
Just recently, German police had to conduct a raid at a "refugee" center after a mob of these new Germans started making violent threats over the deportation of a nigger from Togo.
Police raided a migrant shelter in southern Germany on Thursday three days after officers clashed with residents over the deportation of an asylum seeker from Togo.

The unrest at the shelter in the southern town of Ellwangen has been seized upon by politicians from across the spectrum to highlight the difficulties Germany faces in integrating the more than 1.6 million migrants who have arrived since 2014 and that the influx poses a security risk.

Police said it arrested a handful of individuals suspected of drugs offences during Thursday's raid and moved 17 residents of the hostel, home to around 500 mostly African asylum seekers, to other locations.

Three people and one police officer were slightly hurt during the raid, said a medical team spokesman.

Officers also found the 23-year-old Togolese man, identified by media as Yussif O., whom they had been trying to deport on Monday, police said. No weapons were found during the operation, which started at dawn and was ongoing.
Looks like the Germans have quite a bit of work to do if they are hoping that these subhumans will be paying their pensions. I'd personally give up on this integration project and tell all the new Germans to either leave or be shot dead. They obviously can't control their insane behavior.
But what do I know, maybe Merkel's craving for brown and black dick is much more important to German society.