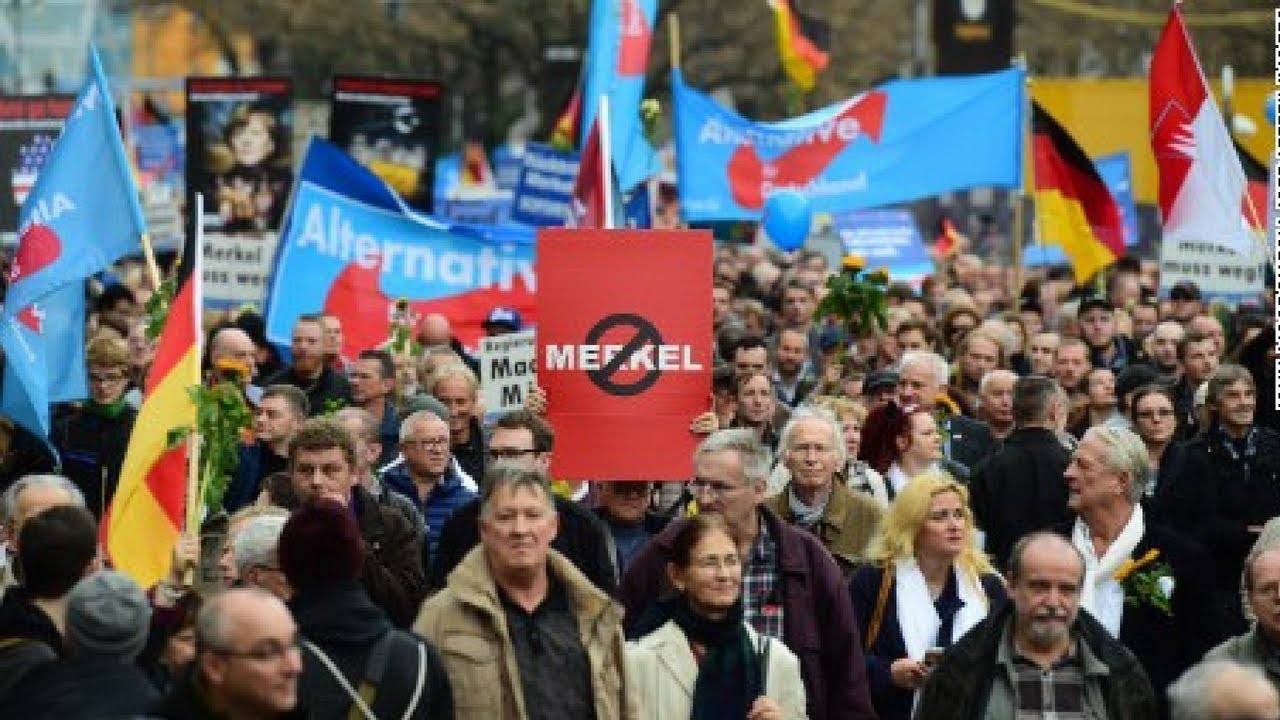 Germany is a funny country. The German government uses the power of the state not against Islamic invaders but against people protesting the invasion. Talk about a goofy place!
AFP:
Two German states said on Monday they have begun surveillance of youth wings of the far-right Alternative for Germany (AfD) as calls grew for a broader monitoring of the biggest opposition party and its ties to the anti-Islam PEGIDA group.

About 6,000 supporters of the two groups demonstrated in the eastern city of Chemnitz on Saturday against the fatal stabbing of a man, allegedly by two migrants.

Last week skinheads clashed with police soon after a Syrian and an Iraqi were identified as the main suspects, and a number of xenophobic attacks were reported, exposing bitter divisions over Chancellor Angela Merkel's liberal immigration policy.

Security officials in Bremen began monitoring the Junge Alternative group last week, Rose Gerdts-Schiffler, a spokeswoman for the city-state's intelligence service said.

Neighboring Lower Saxony will also observe the local AfD youth group, with the state's interior minister Boris Pistorius citing "unmistakeable signs of structural ties to organized right-wing extremists".

Surveillance is a sensitive issue in Germany after the abuses by the Gestapo during the Nazi era and the Stasi in Communist East Germany during the Cold War.

However, an opinion poll by the Civey Institute for Funke Mediengruppe on Monday found that 57 percent of Germans agreed that the AfD – which has 92 seats in the 709 seat lower house of the federal parliament – should be monitored by the government.
Who are the 57 percent that think that the government should spy on a political party? I find this poll hard to believe especially considering their history with secret police and the Stasi.
These tactics are becoming increasingly desperate. It's only a matter of time before Angela Merkel and her corrupt Communist regime is removed from power. The political momentum is on the side of nationalists and populists. It will be no different in Germany, it just might take a little bit longer to get there.