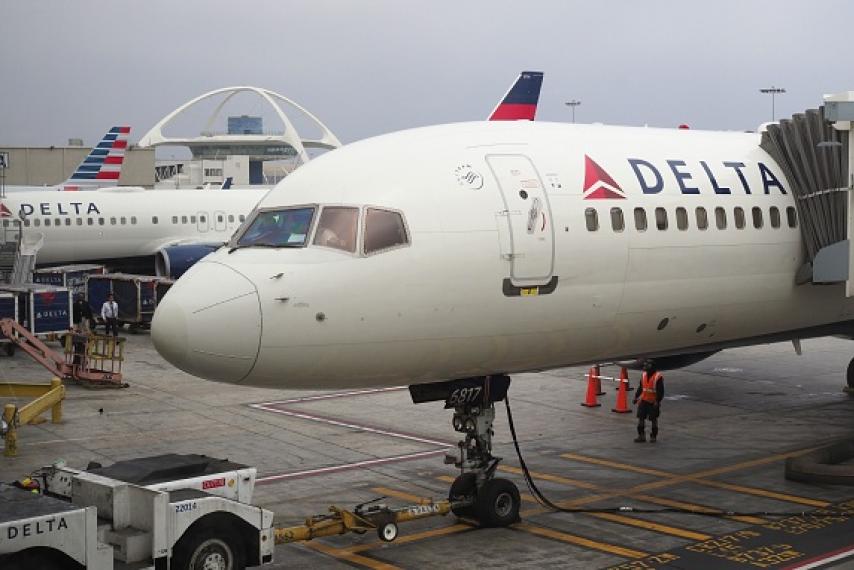 Let this be a message to Jews and Communists everywhere. When you fuck with the Nazi Rifle Association you lose shekels.
NPR:
Republican lawmakers in Georgia made good on a threat to eliminate a proposed tax break for Atlanta-based Delta Air Lines, after the carrier declined to reverse a decision to cut ties with the National Rifle Association.

Earlier this week, Delta — the state's largest private employer, with 33,000 workers statewide — was among numerous companies to announce that it would end discounts for NRA members in the wake of the mass shooting that killed 17 people at a Parkland, Fla., high school.
Hilariously, the arrangement the NRA had with Delta to give them discounts on flights was only used 13 times!
Here's something funny: When Delta Air Lines announced this month that it would end a special discount for members of the National Rifle Association, a significant number of NRA members reacted on social media with something to the effect of, "Wait, we had a discount?"

There's a reason why these people were confused. The discount was brand new, and it was for a group rate for a specific occasion. Only 13 people ever redeemed it.
Not a good decision by Delta. They lost millions of dollars because they wanted to virtue signal to a bunch of Jews and Communists about guns. All over a discount that was only used 13 times by the NRA. Not a smart decision by Delta's management team.
After this debacle, I have no plans to fly Delta ever again. They have sided with gun grabbing Jews over patriotic White Americans and that is unforgivable.