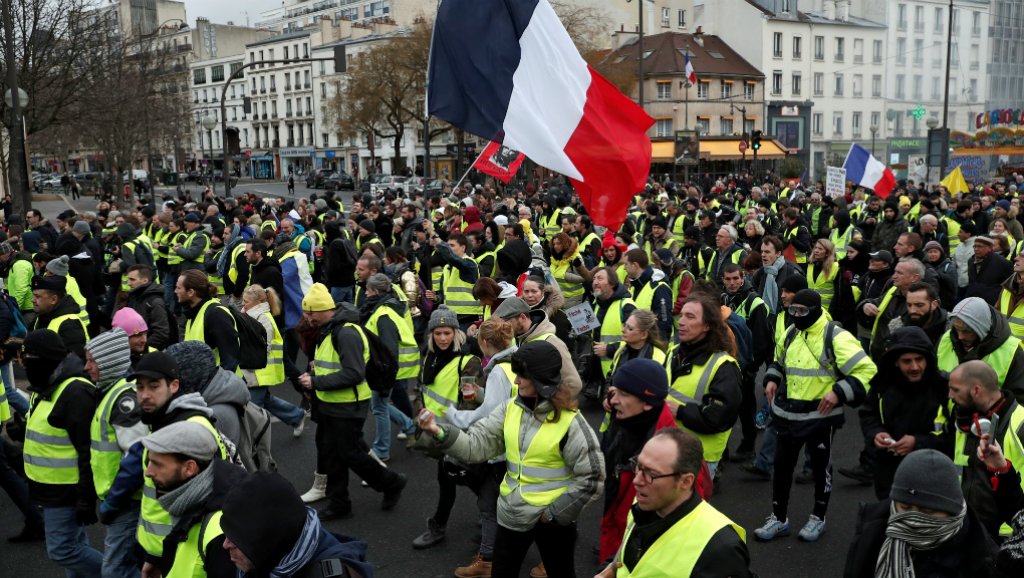 France's President Emmanuel Macron is trying to claim that he's a man of the people. This after he tried to fuck the French people in the ass with a fuel tax that everybody hated. But he's obviously not a man of the people. This clown came from the financial industry and elite circles. This idea that he is a man of the people is insane.
The French people don't believe he's a man of the people either. Today saw the 11th week of "Yellow Vest" protests.
Here's some clips.
It's hard to see how Macron's government can continue under such circumstances. These protests have gone on for almost three straight months. Surely at some point something will have to give.