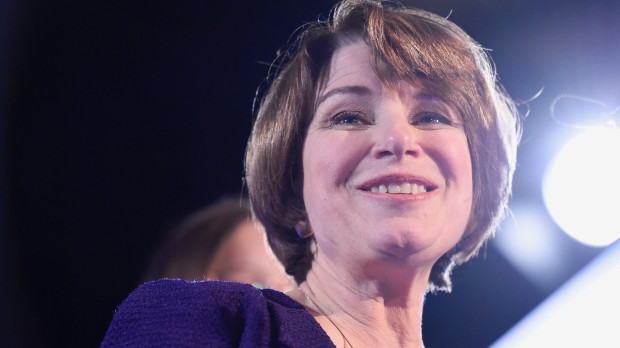 Even though this report originates from the Jewish fake news website of Buzzfeed, I do not believe that it is fake news. I already knew that the Democrat Senator Amy Klobuchar from Minnesota was an evil feminist cunt. All one has to do is look at how this bitch behaves in public to know that her behavior in private is 100 times worse. The Buzzfeed report just further confirms what I already knew to be true.
Sen. Amy Klobuchar (D-Minn.) is facing scrutiny over her treatment of congressional staff and her workplace demeanor, just days ahead of her decision about whether she will run for president in 2020.

A number of former staffers who worked for Klobuchar spoke anonymously to BuzzFeed News, accusing the senator of often berating staff over small mistakes and creating a hostile work environment.

BuzzFeed interviewed eight former aides and reviewed dozens of emails.

A spokesperson for Klobuchar did not immediately respond to a request for comment from The Hill.

BuzzFeed reported that Klobuchar often yelled, threw papers and flung objects and aides were regularly left in tears, citing four former staffers.

One staffer was hit with a binder, though Klobuchar did not mean to hit the person, somebody who saw the incident told the publication.

"I cried. I cried, like, all the time," one former staffer told BuzzFeed.

Klobuchar will announce her decision about whether she will run for the Democratic presidential nomination on Sunday in Minneapolis.

She's been considering a presidential run for months, but has signaled a likely bid amid news that she'll be headlining a local Democratic banquet in Iowa on Feb. 21.

In emails reviewed by BuzzFeed, Klobuchar told staff their work was "the worst in … years," and "the worst in my life."

In several emails, she reportedly criticized staffers, writing in all capital letters, after they made what they believed to be small mistakes or misunderstood her.
What a psychotic bitch. Reportedly she can't find anybody to be her campaign manager for a potential presidential run because everybody hates working for her.
Women are horrible bosses and horrible leaders as Klobuchar has proven. Most of them think that being a boss requires them to act like a deranged and angry asshole. They do this to make up for the lack of a penis. They wish they had a penis and are angry that they do not have one which is why they lash out at everyone around them. I would never in a million years work for a woman and neither should any of you men out there.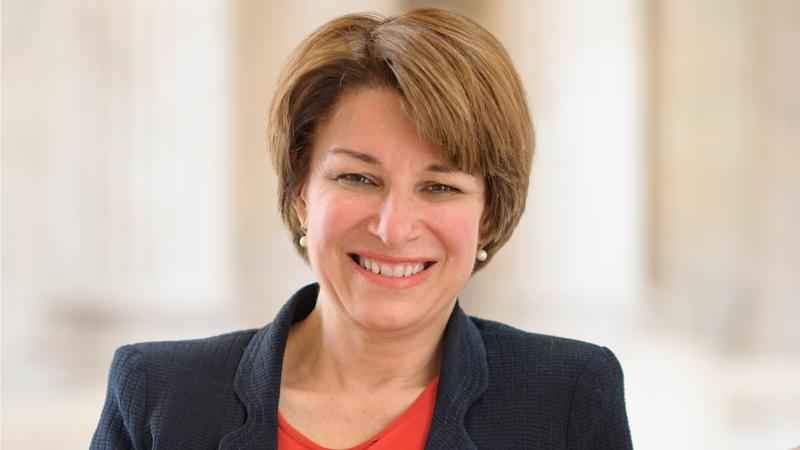 I mean, just look at the face of this ugly feminist cunt. This is the face of pure evil. What's baffling to me is that she apparently has a child. I honestly do not know how she found a man to fuck her. That man must have been desperate as all fuck because I wouldn't have fucked this cunt if you paid me six billion dollars.