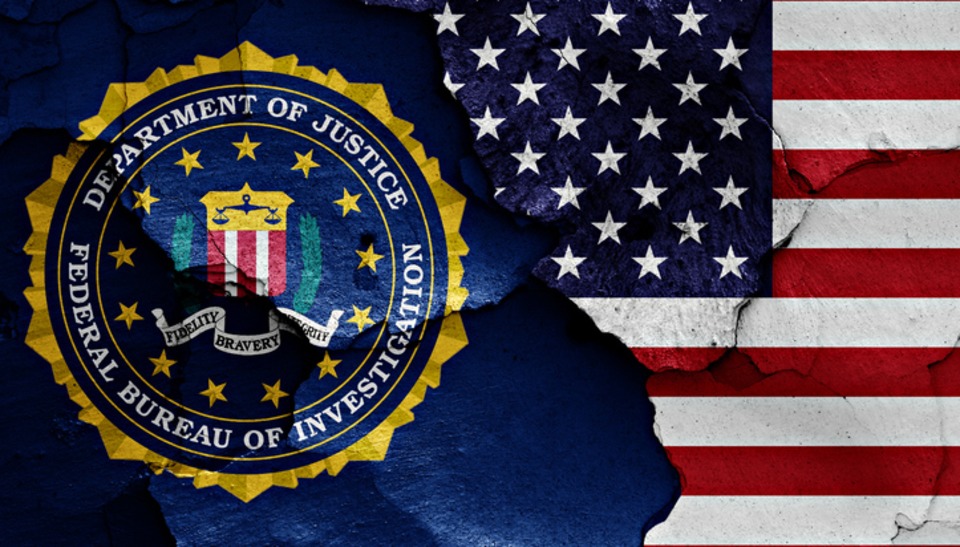 The Federal Bureau of Investigation or FBI is clearly a criminal rogue agency. They just raided the home of a person who blew the whistle on the Clinton Foundation and the Uranium One fiasco.
Tucker Carlson and Sean Hannity have to my understanding been the only ones on mainstream cable news who have covered this very important story so far.
FBI agents raided the home of a recognized Department of Justice whistleblower who privately delivered documents pertaining to the Clinton Foundation and Uranium One to a government watchdog, according to the whistleblower's attorney.

The Justice Department's inspector general was informed that the documents show that federal officials failed to investigate potential criminal activity regarding former Secretary of State Hillary Clinton, the Clinton Foundation and Rosatom, the Russian company that purchased Uranium One, a document reviewed by The Daily Caller News Foundation alleges.

The delivered documents also show that then-FBI Director Robert Mueller failed to investigate allegations of criminal misconduct pertaining to Rosatom and to other Russian government entities attached to Uranium One, the document reviewed by TheDCNF alleges. Mueller is now the special counsel investigating whether the Trump campaign colluded with Russia during the 2016 election.
This is really an insane situation but not surprising considering the history of the FBI. Basically this whistleblower exposed the FBI and then FBI Director Robert Mueller for failing to investigate all the chicanery surrounding the Clinton Foundation and the Uranium One scandal. They got repaid by having their home raided. There's no way that this can be legal, but of course the FBI doesn't seem to give a damn about what's lawful or not. They are after all a criminal terrorist organization.
President Trump has to figure out a way to get control of the Department of Justice and the FBI. It's become painfully obvious that he has no command or control over these institutions. Shit like this should absolutely not be happening.
These government institutions have weaponized themselves against Trump and people who have exposed and/or opposed various Clinton and Democrat criminal operations.