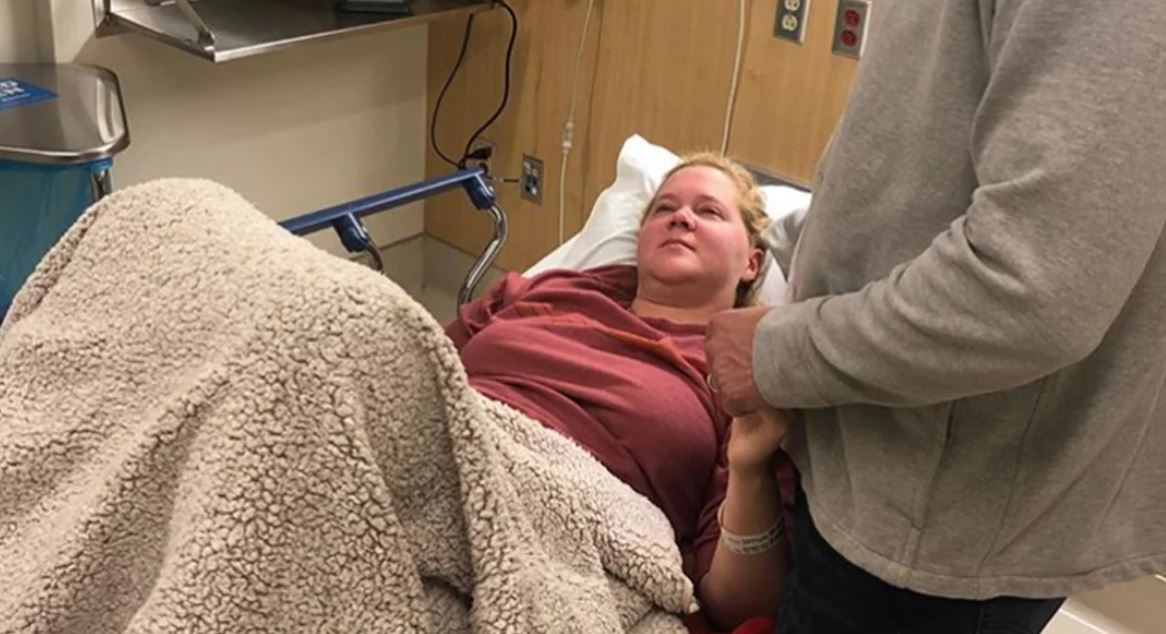 The horrible fat kike Amy Schumer has been hospitalized with a kidney infection. Looks like this was divine retribution for her shitty movies and her falsely claiming that she's White.
Amy Schumer is recovering after spending five days in the hospital with a "horrible" kidney infection.

The actress and comedian recently returned from her honeymoon with new husband Chris Fischer, and was in the middle of promoting her new film I Feel Pretty when the infection struck.

"Here's what I've been up to this week. I was hospitalized for five days with a horrible kidney infection," Schumer, 36, posted on Instagram. "I want to give a big thank you to the doctors, the bad ass nurses also my husband who's name is, I want to say, Chris? And my sisters Kimby and Mol who have been by my side the whole time."
Here's the garbage movie that she was promoting before she was struck down with the kidney problems.
I wish nothing but bad things for this fat Jewish cow. Hopefully she remains in the hospital permanently so she doesn't put out any more shit films.