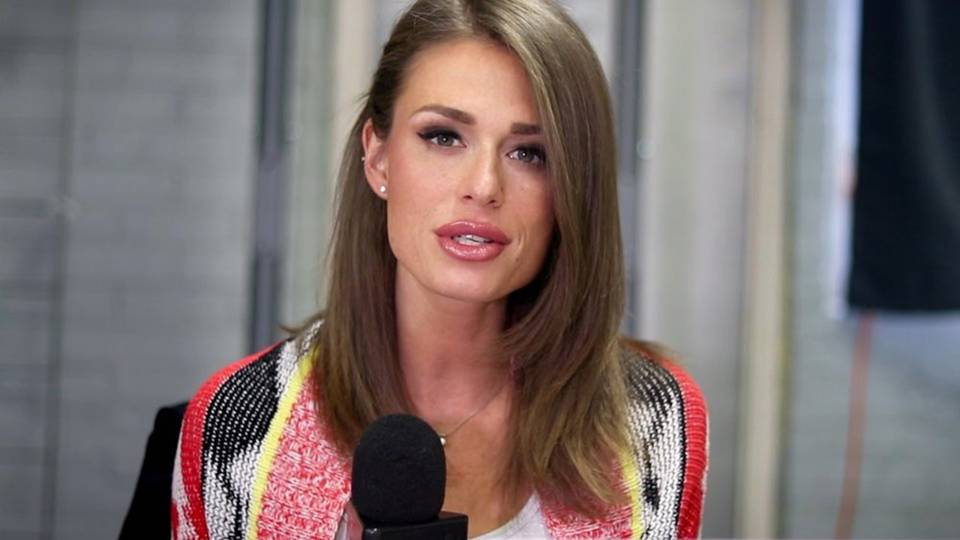 Faith Goldy is running to be Toronto's next mayor. She's actually polling in third place which makes her a credible candidate for political office. Despite that, she was not allowed to participate in a mayoral debate and was escorted off the stage by nigger cops.
If you aren't familiar with her, she's an Alt-Lite tier personality who used to work for the Jew-run Rebel Media operation. She got fired by the Jew Ezra Levant because she covered last year's Unite the Right rally in Charlottesville and appeared on Azzmador's post rally podcast which I also made a brief appearance on.
For Canada, she's definitely one of the more hardcore right-wing personalities around so it is good to see that she's making some noise with this run for political office. The laws up there make it difficult to go any further than where she is on the political spectrum.
But seriously though, is this what democracy looks like? You can call me crazy but seeing a candidate for political office getting escorted off a debate stage by nigger cops is not very democratic. Especially if said candidate is polling in third place and there are five other candidates on stage.
After this, she held a protest demanding to be allowed in future debates.
I don't think she's going to win, but if she were able to get 10 percent of the vote that would be a pretty significant statement. Toronto is a cesspool of non-White filth that desperately needs to be cleaned up!