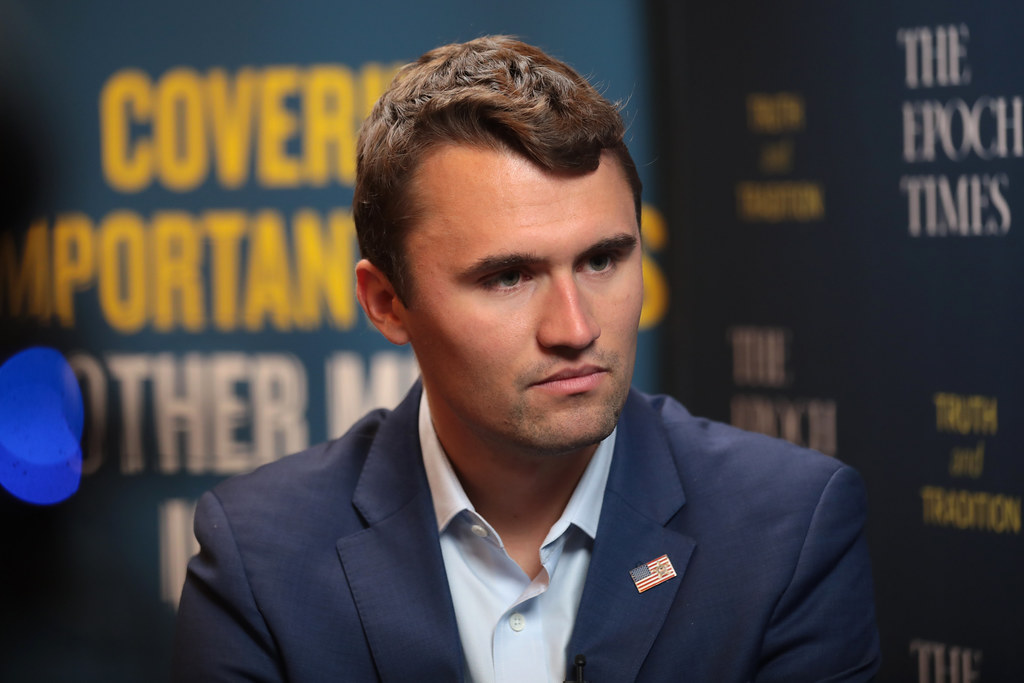 Charlie Kirk of Turning Point USA is such a faggot shill for the Jews.
He made a recent appearance at the University of Nevada and was called out for his support of mass legal immigration into the country. Kirk's response to a question about his support of this craziness was insane and retarded.
@charliekirk11 grilled on California's downfall due to Hart-Celler: "My home state has gone to shit, and it's mainly because of mass immigration".

Kirk defends mass immigration so long as it's legal, calls anti-immigration conservatives "dangerous" (1/2) pic.twitter.com/OCxiazfKug

— ZoomerNat (@zoomernational) October 11, 2019
@charliekirk11 claims 400,000 immigrants come in per year when it's actually 1.1 million, won't answer whether that number is sustainable for any first world country (2/2) pic.twitter.com/hsyfVGtEau

— ZoomerNat (@zoomernational) October 11, 2019
Video of the full event is also available up on JewTube.
The only reason Kirk is a relevant figure is because Jews and wealthy boomer donors have poured all sorts of money into his shill organization. I guess they think he's the right person to shill fake conservatism to young people? If that's what they think, they're wasting their money because Kirk and his bullshit doesn't fly with younger Generation Z types.
And on top of wanting unlimited mass legal immigration into the country, Kirk is also against regulating big tech because of free markets and other nonsensical gibberish. But when you consider what a stupid shill for Jews he is, it makes perfect sense as to why he's against regulation. If he had any real competition on social media, nobody would give a shit about him or his stupid organization.
Whatever the case, I really dislike this Kirk faggot and his love of mass immigration. Fake conservative shills like him are an enormous problem. He's even worse than the kike Ben Shapiro.