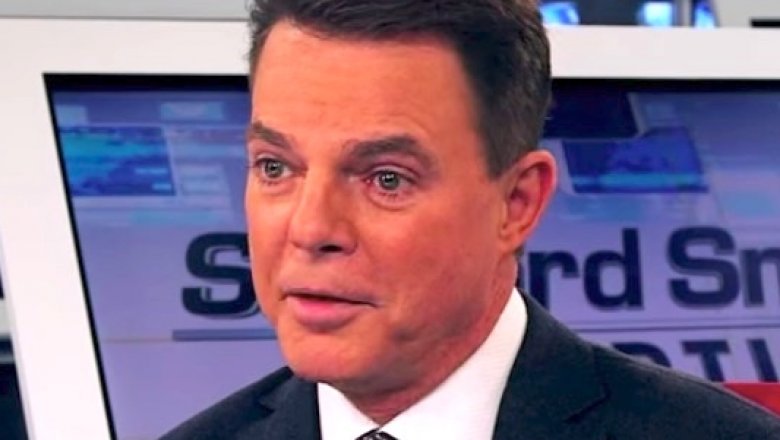 The faggot Shep Smith who recently quit his gig at Fox News just gave a speech implying that the orange man and other authoritarians were suppressing press freedoms.
Former Fox News anchor Shepard Smith railed against authoritarian governments who are making it difficult and dangerous for a free press in his first public words since leaving the network last month.

Smith, a frequent on-air Trump critic during his Fox tenure, urged for press protection in his passionate speech as host of the 2019 International Press Freedom Awards in New York City Thursday.

"Intimidation and vilification of the press is now a global phenomena," said Smith, alluding to, but never mentioning President Donald Trump in his speech. "We don't have to look far for evidence of that."
The orange man is not suppressing press freedoms. He has merely defended himself from lies by the kike-run media who have pushed all sorts of fake news and lies on a variety of different subjects. Defending yourself and exposing lies is far different than suppressing press freedom.
But what the kike-run media is doing is not engaging in journalism. They are engaging in spreading subversive propaganda while gaslighting people into believing things that are not true.
If this faggot was really concerned about press freedoms, he'd be asking why people like myself and others are having their views suppressed by big technology companies like Google, Facebook and Twitter. I am literally not allowed to have any sort of social media presence on any of these companies.
Or he would be asking why Julian Assange is rotting away in a jail cell for merely publishing government documents provided to him by whistleblowers. But he is asking none of these questions.
This cocksucker thinks that the "press" is narrowly defined to a small group of people who work for propaganda operations run by Jews.
Shep Smith is another example of why homosexuals can't be trusted and should be thrown off of roof tops.