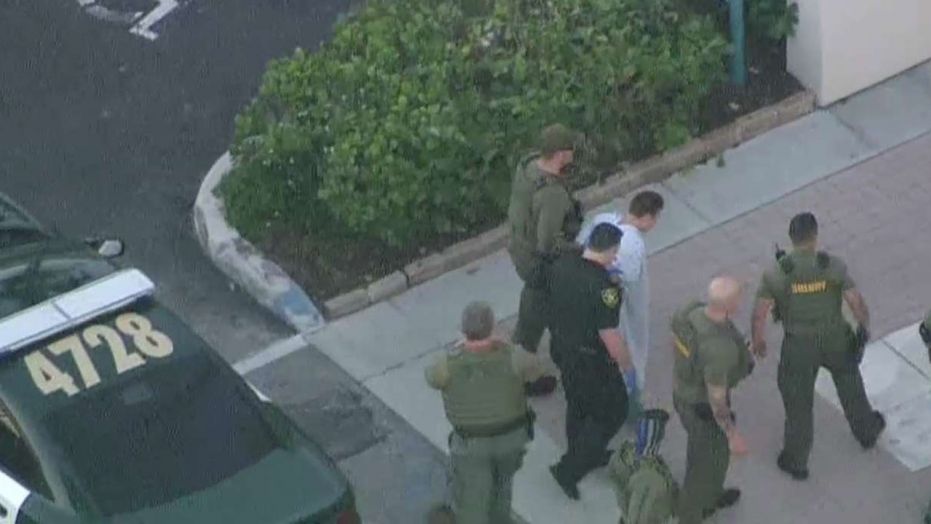 The big news of today was a shooting rampage in a Florida High School by an evil spic named Nikolaus Cruz. Early reports indicate that he killed 17 and injured many more.
A former student went on a shooting rampage at a Florida high school on Wednesday, leaving 17 dead while panicked students barricaded themselves inside classrooms and frantic parents raced to the scene.

The gunman, who was expelled, was identified as 19-year-old Nikolaus Cruz. Broward County Sheriff Scott Israel said Cruz was armed with "countless" magazines and an AR-15 rifle.

Cruz was taken into custody miles from the school nearly two hours after the shooting started.

Flanked by officers, the suspect was escorted into a police station wearing a hospital gown.

"This is catastrophic," Israel said. "There are really no words."
There's still lots we don't know, but as expected the Democrat Communists are already using this to claim we need gun control.
Guns are not the problem. The problem is multiculturalism and all the mental health problems our country has. Plus, America as a society is just sick and degenerate. All of these factors have resulted in these mass shootings. The horrible society we have causes some people to randomly snap and kill lots of people.
There's already stories coming out that he was a troubled person and nothing was done about him. If that proves to be the case, we need to ask why nothing was done.
There are additional rumors that he was associated with anti-fascist groups but that has yet to be confirmed.