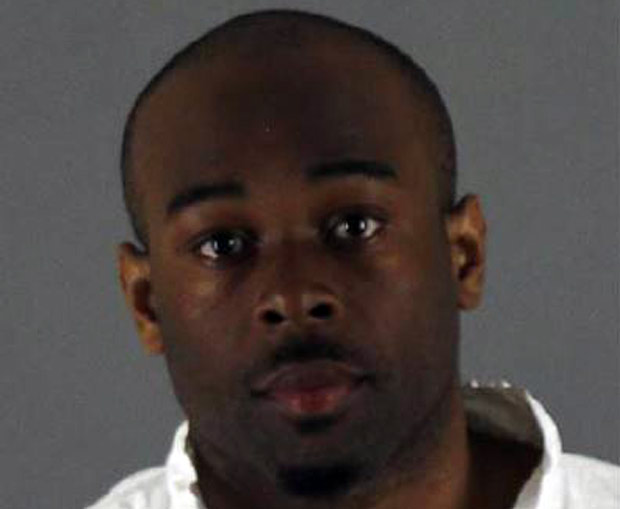 An evil nigger at the Mall of America in Minnesota took a five-year-old White child and threw him off a balcony. The child was seriously injured.
A man has been charged after police allege he critically injured a child at the Mall of America on Friday.

Emmanuel Deshawn Aranda, 24, has been charged with attempted homicide in relation to the incident, according to police in Bloomington, Minnesota.

Police were called to the Mall of America about 10:17 a.m. local time after a child fell from the third floor. Witnesses told police that the child might have been pushed or thrown, according to Bloomington Police Chief Jeff Potts. Witnesses also reported seeing someone later identified as Aranda running from the scene.

A witness said a woman screamed that her child was thrown from the balcony.

Brian Johnson told WCCO-TV the woman was screaming, "Everybody pray, everybody pray. Oh my God, my baby, someone threw him over the edge."

Police don't have an idea about possible motive, Potts said.
The GoFundMe page that was setup for his medical expenses shows that the child is definitely White.
Omg what is wrong with people who does this #letsdothis #Canada #Ontario #world #PrayersForLanden #SundayThoughts #SundayMotivation https://t.co/aA1NGweEUf

— tazzie49🇨🇦 (@tazzie44) April 14, 2019
But the police have no idea about a motive? He was a low IQ nigger savage who hates White people. What else is there to say? We should not be forced to live among these zoo animals. How much more evidence does one need to see that they are not like us. They need to be shipped back to the jungles of Africa.
As far as this specific nigger goes, he should be immediately put to death. I'd like to see him hung by his neck from a traffic light pole. His body should be left to hang there for a year to send a message to other niggers what will happen to them if they do violence against White people. But that's just my personal opinion.