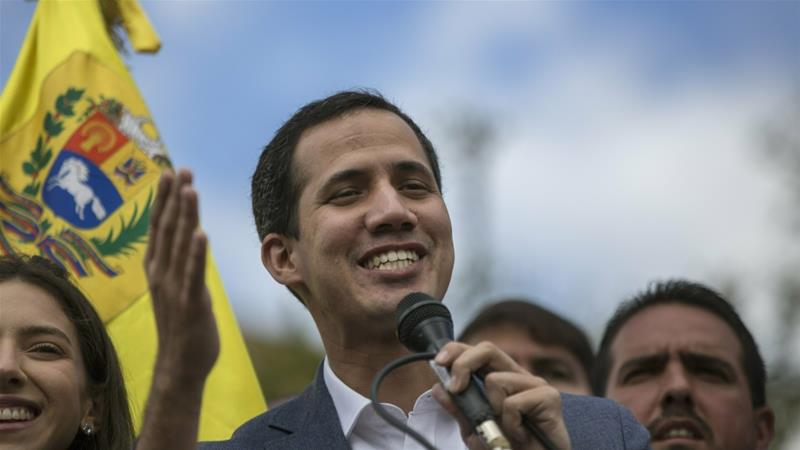 The European Union has just recognized this opposition figure named Juan Guaido to be the interim leader of Venezuela.
The European Parliament has recognised Venezuela's self-declared interim president Juan Guaido as de facto head of state, heightening international pressure on the OPEC member's socialist President Nicolas Maduro.

EU politicians voted 429 in favour to 104 against, with 88 abstentions, at a special session in Brussels on Thursday to recognise Guaido as interim leader.

In a statement with the non-binding vote, the parliament urged the bloc's 28 governments to follow suit and consider Guaido "the only legitimate interim president" until there were "new free, transparent and credible presidential elections".

Though frequently accusing Maduro of stifling democracy, the European Union, wary of setting a precedent of recognising self-declared leaders, has been reluctant to follow the United States and most Latin American nations in their immediate recognition of Guaido.

Britain, France, Germany and Spain said on Saturday, however, that they would recognise Guaido unless Maduro called elections within eight days.
This whole situation is ridiculous. Nicolas Maduro won a presidential election. Even though the Jewish media is going crazy claiming that the election was rigged, they say that about every election in any country which produces a result they dislike.
Even people in Venezuela never heard of this Guaido guy until recently and he is now being declared the nation's leader? That doesn't sound very democratic if you ask me. It sounds more like a coup.
The EU is dead wrong on this but they're only going along with it because the United States is openly demanding Maduro's ouster. We also got John Bolton wanting 5,000 troops deployed to Colombia and the neocon kike Elliott Abrams involved in the process.
It's an incredibly stupid situation. Let Venezuela fail or succeed on their own terms. There's no reason for the Western world to interfere in what's going on down there. We have enough problems to deal with at the moment.