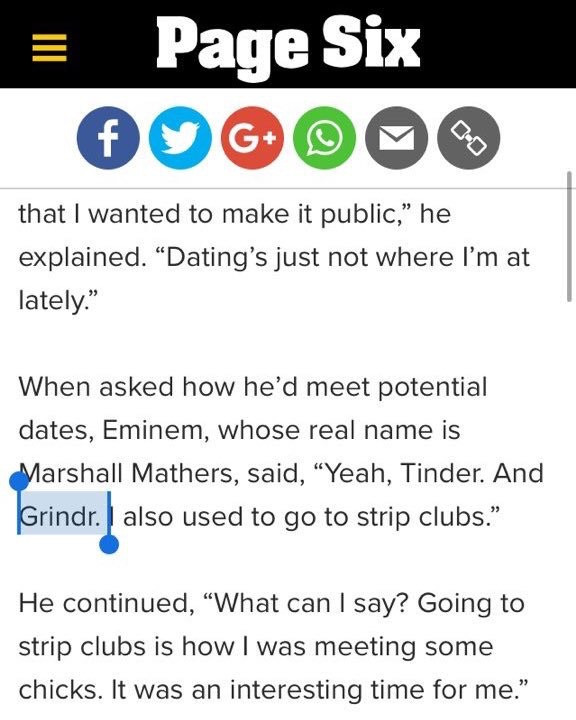 Eminem in a New York Post article has admitted to using Grindr confirming to the world that he is a faggot. Grindr is a hook up app for homosexuals.
His new album and the whole Donald Trump bashing thing hasn't worked out so well for him. Adding insult to injury is the fact that he is now an admitted cock sucker.
Not a good week for Mr. Mathers.