Elon Musk has just unveiled a ship that is allegedly designed to take people on private trips into space and eventually to the Moon and Mars.
NPR:
Speaking into gusts of wind at the SpaceX launch facility in Cameron County, Texas, Saturday night, CEO Elon Musk talked up the space travel giant's newest innovation, the SpaceX vehicle, Starship.

Musk spoke in front of a 50-meter, 200-ton Starship prototype, calling it "the most inspiring thing that I've ever seen."

He described unique design features of the vehicle, and outlined plans to fast track production of a Starship fleet. His hope, Musk said, is "to reach orbit in less than six months."

SpaceX has been working toward the goal of making space travel cheaper and accessible to would-be space travelers since its founding in 2002.

The Starship is the company's next foray: a large vehicle that could theoretically carry people into space, land safely back on earth, and be fit to turn around and fly again. Being able to return to space multiple times with "a rapidly reuseable orbital rocket," Musk explained, is key to the company's plans.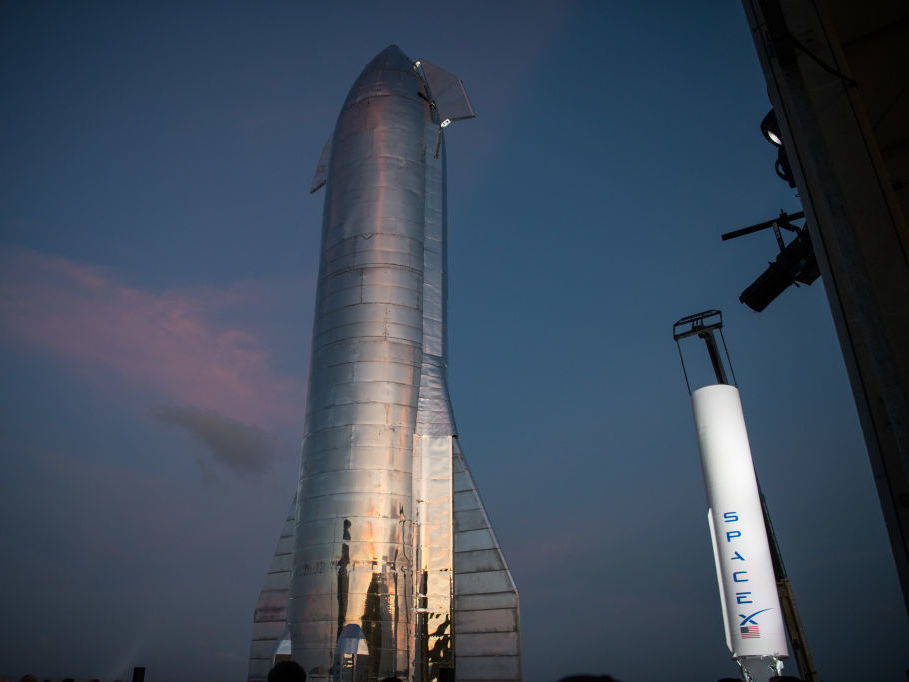 It is hard for me to get excited about any of this type of stuff considering the amount of problems we are dealing with here on Earth.
Musk should be using his wealth and energy to launch an alternative media network to expose the Jews. Solving the Jewish problem and all the issues they've created for us should be the number one priority right now. Once that is solved and out of the way, we can refocus our efforts on science and technologies to better humanity. But with Jews around, our ability to do any of this is hampered if not made impossible. The entire field of science has been corrupted by these vermin.
All I'm saying is that we need to be considering priorities, and private space travel is not a priority item right now.