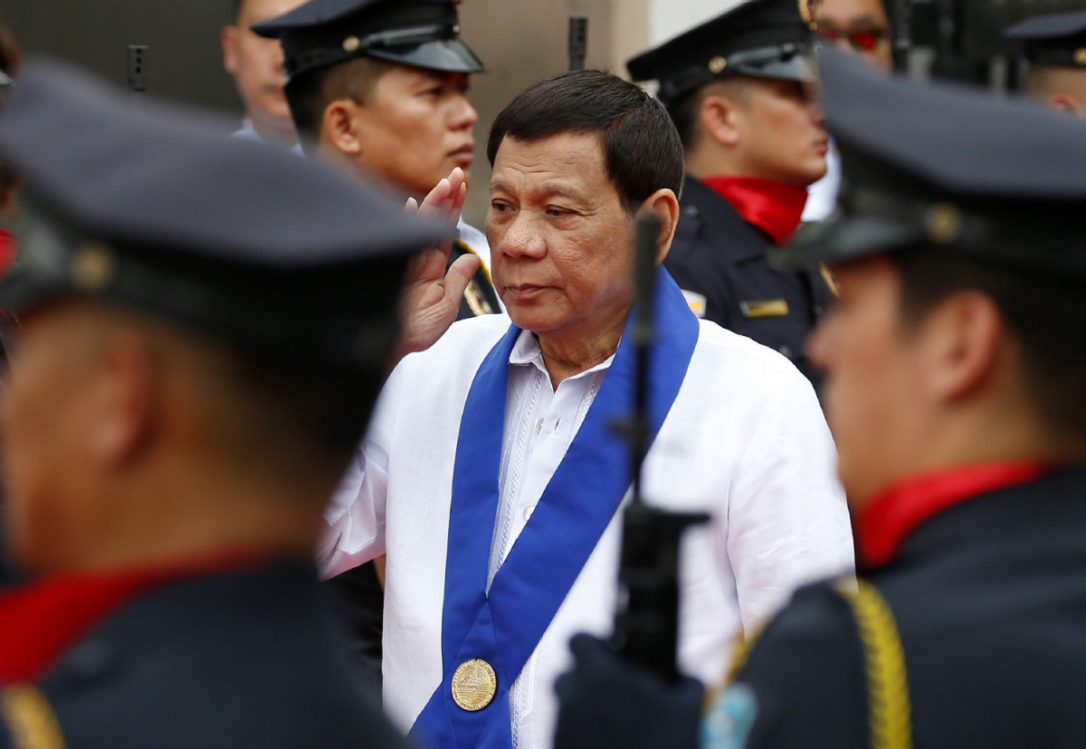 Rody Duterte is great. You can always count on him to speak his mind. This is one of the best things he's said yet.
Philippines President Rodrigo Duterte last week told soldiers to shoot female rebels in their genitals, the latest in a series of violent, misogynistic remarks.

Addressing a group of former communist rebels on Feb. 7, Duterte, who served as a city mayor before becoming president, appeared to encourage Armed Forces of the Philippines (AFP) to target women in conflict.

"Tell the soldiers. 'There's a new order coming from the mayor. We won't kill you. We will just shoot your vagina,'" he said.

"If there is no vagina, it would be useless," he continued, appearing to imply that women are useless without their genitals," according to local media reports.
He said to shoot them in the pussy! lol
I'm sure there are kikes and faggots crying about his comments, but I personally think his comments are funny as fuck. And honestly, who gives a shit about a bunch of female Communists who want to destroy the country any way?
The people of the Philippines support Duterte overwhelmingly and it is easy to see why. He is a leader who is looking out for their interests. They don't give a shit if he is polite or politically correct.