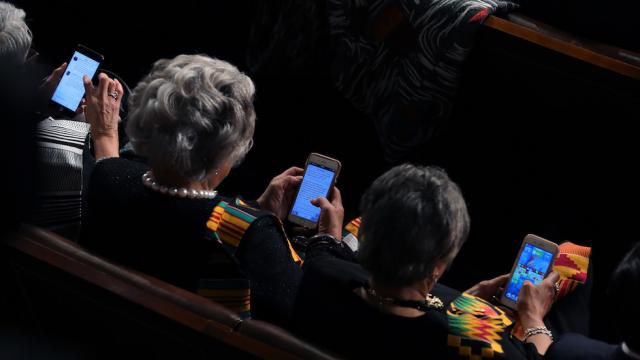 Some uppity nigger bitch was playing Candy Crush on her phone during the State of the Union speech. That's because niggers are incapable of showing respect unless you beat them with whips!
If you needed another reason justifying why niggers should be banned from Congress, you're in luck.
A nigger bitch named Brenda Lawrence from the Democrat party was playing Candy Crush on her smartphone during the State of the Union speech. This showed a total lack of respect for the President.
A Democratic congresswoman was caught playing Candy Crush on her smartphone during President Trump's State of the Union address on Tuesday.

A photo from the event shows Rep. Brenda Lawrence (D-Mich.) playing the popular puzzle game alongside two fellow congresswomen of the Congressional Black Caucus who were also on their phones for that part of the speech.

The phones in the photo show the time as 9:42 p.m., about a third of the way through Trump's 80-minute speech to Congress, as he was discussing the administration's plans to reinvigorate international trade, pushing for trade deals that are fair and reciprocal for Americans.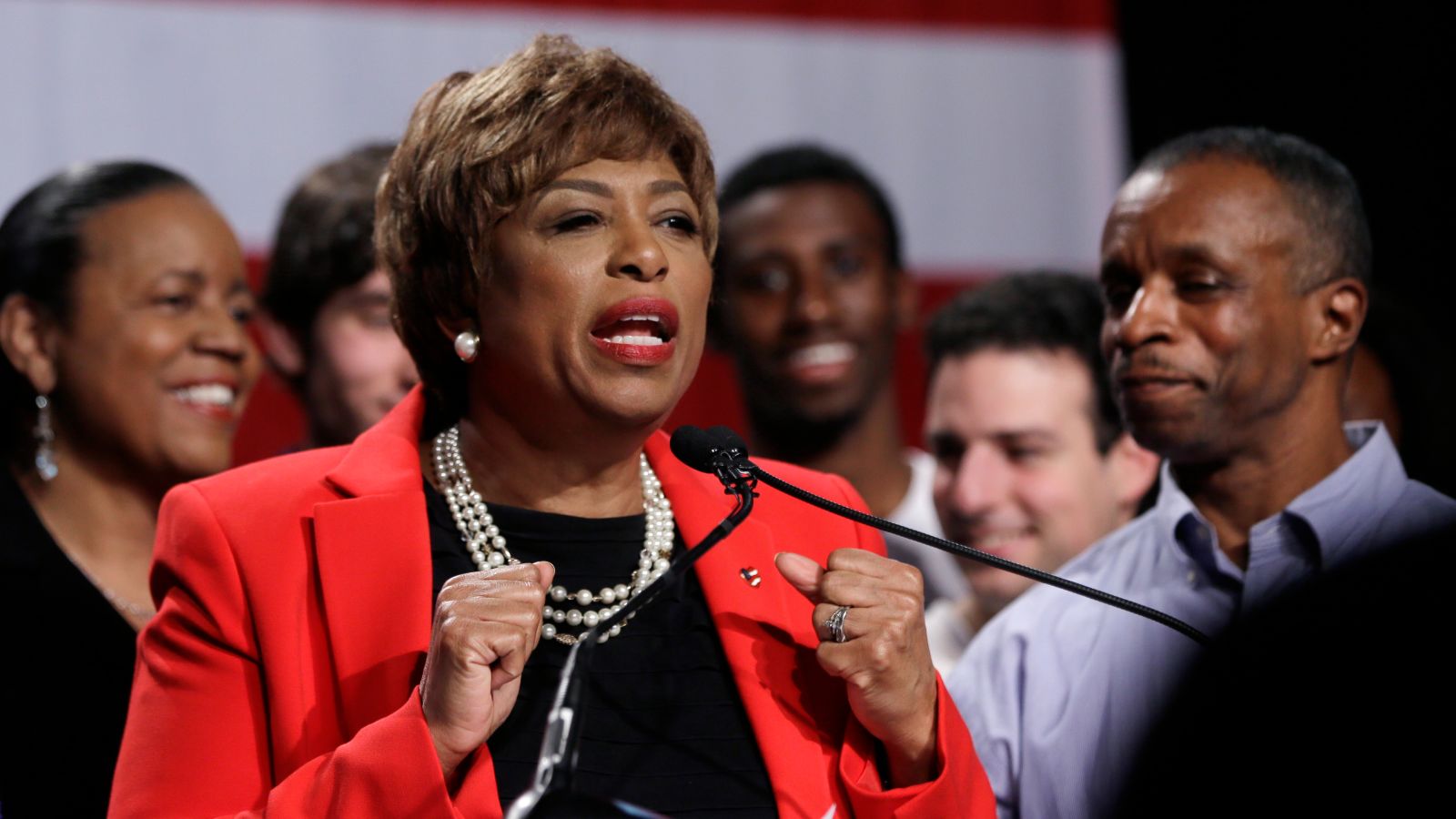 Yeah, she looks like a very strong and intelligent gorilla woman. It's too bad that she was not trained to show respect.
I say we throw these apes out of Congress and bring back slavery so these disgusting monkeys learn the concept of respect. It is a concept that is foreign to them unless they are beaten and whipped. They are proving this each and every day.