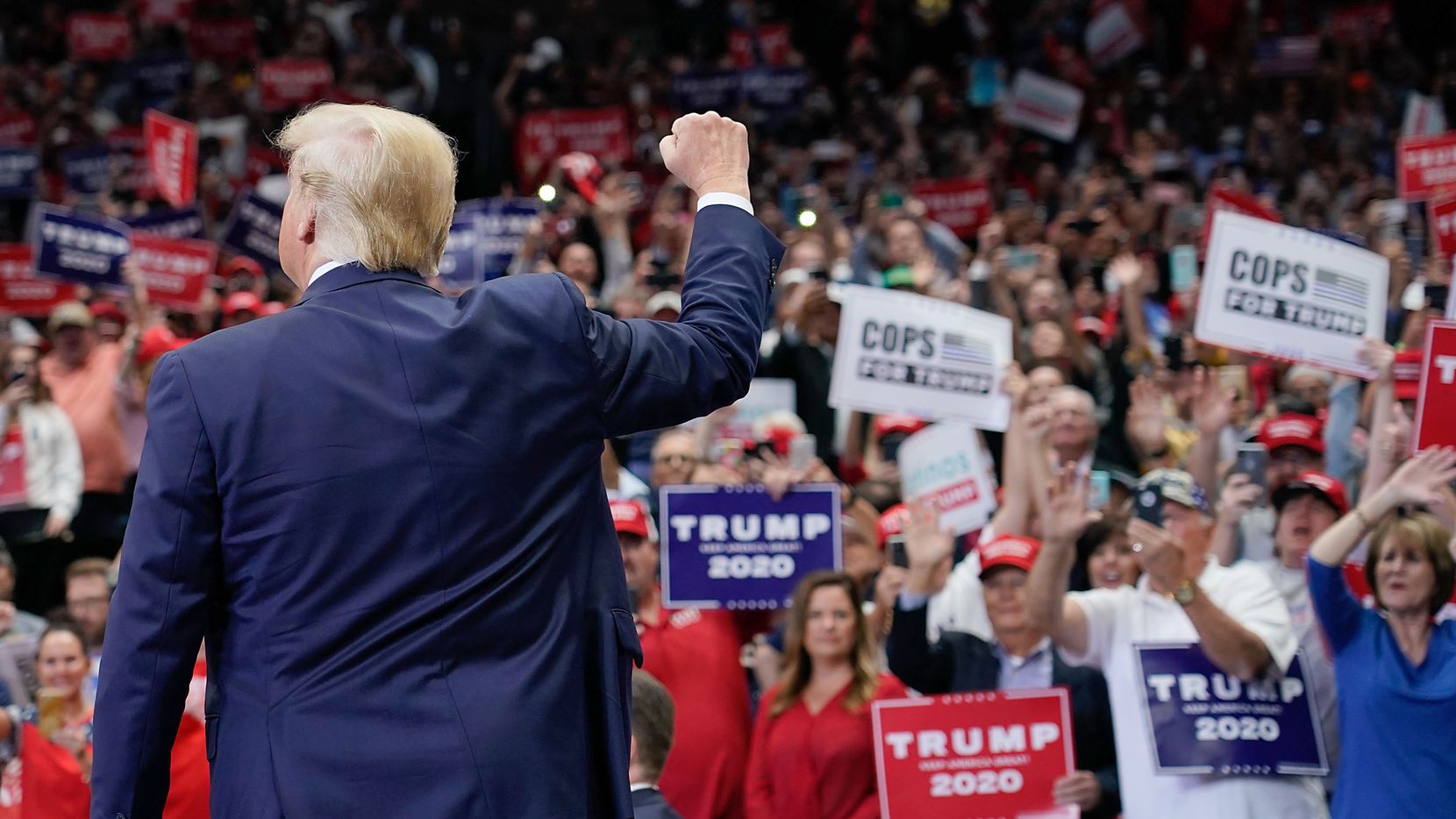 The AP did a whole piece getting into Donald Trump's struggles to keep his act fresh at rallies and on social media. There are some interesting things in the piece worth dissecting.
AP:
The Donald Trump show has a consistent script. Same villains. Same nicknames. Same grievances. Same hero: himself.

At raucous rallies held mostly in states that are friendly to him, the president tells audiences that he could be presidential, even Lincolnesque, if he wanted to. But that, he says, would be boring.

"It's easy to be presidential but only have about three people in front of me," Trump said at a recent rally, before breaking into a monotone imitation of a droning politician. "Doing this takes far more talent than doing that. Doing that is very easy. This is not easy."

As he seeks reelection with little variance from the themes that brought him to power four years ago, a central challenge will be to keep those audiences satisfied and to make sure, like a great entertainer, that the act isn't getting stale.

The president retains robust approval ratings among Republicans but even that fealty will be tested as he asks voters for another four years essentially offering them not new promises but more of the same.

Trump's campaign remains highly confident it will not only retain those who backed the president in 2016, but will also expand the electorate by turning out people who did not vote four years ago, in addition to peeling off some African American and Latino males.

At a rally last week in South Carolina, nearly 29% of those who registered for tickets didn't vote in the 2016 election, according to Trump campaign manager Brad Parscale.

But there are other metrics that don't look quite as hopeful.

Trump's Twitter following has grown to more than 73 million, up from 25 million at the start of his presidency. But the public's engagement with the president on his favorite social media platform has diminished since his inauguration more than three years ago.

Trump's tweets drew an average of 5.37 likes per 1,000 followers at the start of his presidency and were down to 1.29 in February, according to an analysis by Factba.se, a data analytics company that analyzes spoken and written remarks by elected officials. By comparison, top Democratic presidential contenders Joe Biden and Bernie Sanders — both of whom have a fraction of Trump's Twitter following — tallied 2.13 and 2.73 likes per 1,000 followers respectively last month.

The falling engagement numbers come as Trump, who likes to use social media as a tool to reach Americans without the contextualizing of the mainstream media, is relying on Twitter more than ever.
Trump's 2020 campaign has been objectively terrible. Not because of the act itself, but because it is centered around stopping socialism, doing things for niggers, supporting Israel and legalizing gay anal sex around the world. This is not the message that won him the White House in 2016 which was primarily about immigration.
His social media engagement is way down because he allowed many of the main people who supported him to be banned off the Internet. He's also tweeting about lots of things that people don't give a shit about.
If he shifted his focus from these stupid topics on to restoring Internet free speech and removing all the non-White hordes in America, his act would never get stale. He needs to get back to what brought him to the dance in the first place.
Unfortunately, it is doubtful that any of this will happen. He has inexplicably abandoned all of his original supporters. We have been replaced with untalented Israel First douche bags like Charlie Kirk whose main political goal appears to be promoting the virtues of niggers having gay anal sex.