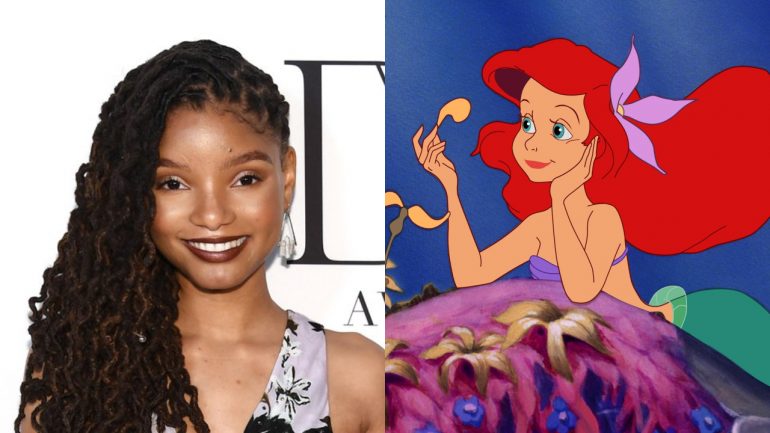 The Jew-run company of Disney has just announced that they're going to be making a new version of Little Mermaid. They also confirmed that the main character Ariel would be played by a nigger.
THR:
Singer-actress Halle Bailey will be part of Disney's world.

Bailey, who with her sister forms R&B duo Chloe x Halle, has nabbed the starring role in Disney's live-action remake of The Little Mermaid, and will play the role of Ariel, the rebellious daughter of King Triton who longs to live on dry land.

The decision was made today, with the budding actress notified later Wednesday morning.

Mermaid is casting up, with Melissa McCarthy, Jacob Tremblay and Awkwafina in talks to star and lend their voices to other live-action and CG parts.

Rob Marshall is set to direct, after helming the studio's sequel to Mary Poppins, Mary Poppins Returns.

"After an extensive search, it was abundantly clear that Halle possesses that rare combination of spirit, heart, youth, innocence and substance — plus a glorious singing voice — all intrinsic qualities necessary to play this iconic role," said Marshall in a statement.
Disney and all of these Jewish entertainment companies are going through old films that had White characters in them and replacing them with colorfuls. This is just the latest example of this insanity. The agenda couldn't be any more transparent.
Not only do they seek to replace Whites in all of their shit movies and shit television shows, but they seek to replace Whites in real life. This is just part of a social engineering process by these Jews to make Whites accept this as a normal thing.
Shit like this should make each and everyone of you out there hate these kikes.