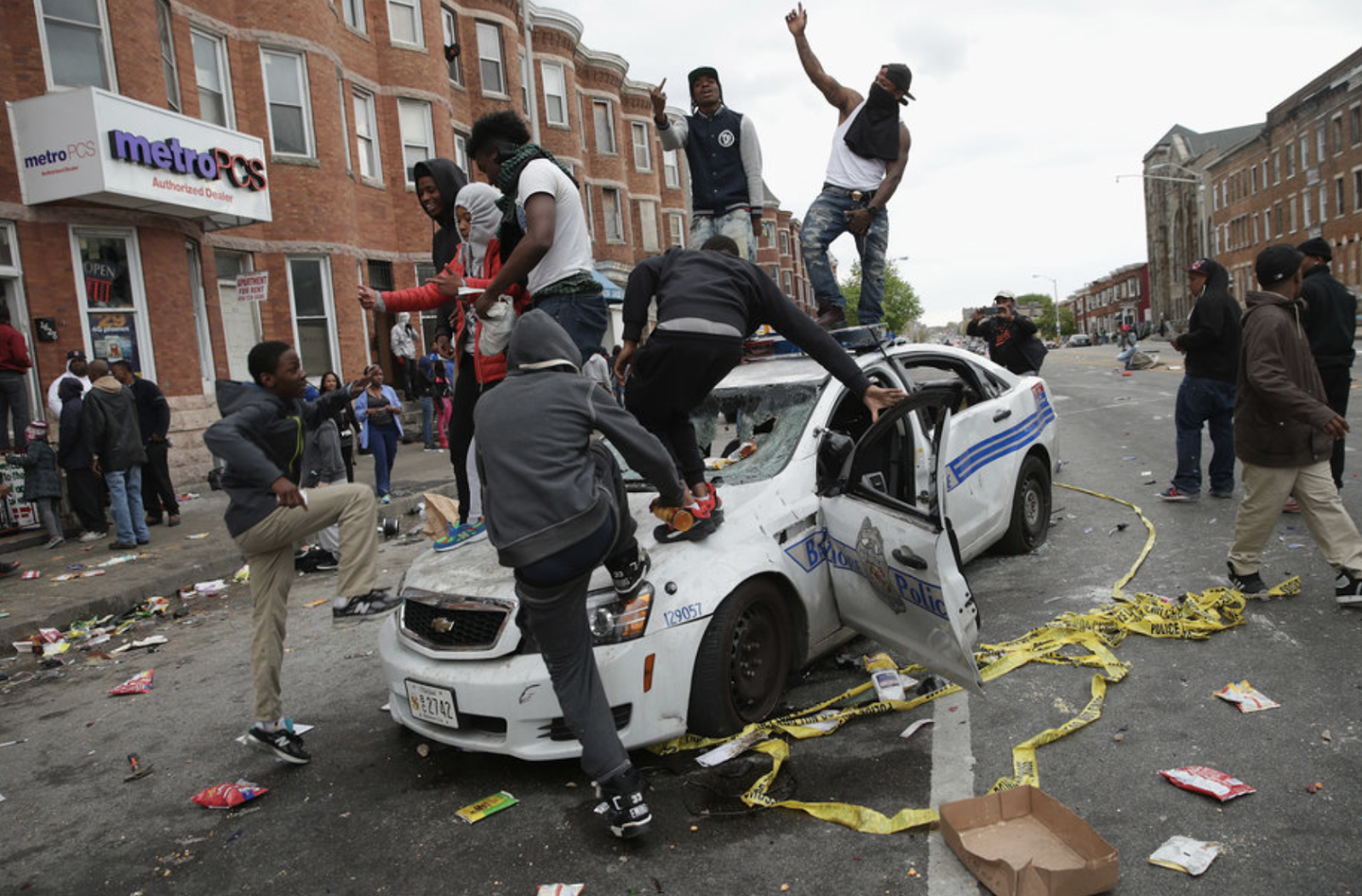 This picture shows some of the more civilized niggers in the city of Baltimore.
I was totally shocked to see this story about crime in Baltimore increasing 88 percent over the past five years. But then I remembered that Baltimore is plagued with niggers and my shock went away. Baltimore's nigger population is over 60 percent.
Jalina Thompson hardly noticed the two customers who walked into her Metro PCS store in Northeast Baltimore in January with their hoods pulled tight. Temperatures in the city had been frigid for days.

Then one of the men placed a gun on the counter and demanded cash.

"This is real," he said. "I need you to move fast."

While the three-year spike in violent crime in Baltimore draws most of the attention, business owners across the city have suffered a similar increase in commercial robberies. Such crime has risen 88 percent in the last five years, from 560 commercial robberies in 2013 to more than 1,000 last year.
Areas infested with large amounts of niggers are naturally going to have high crime rates. This is due to the biological nature of the nigger.
And to think that these niggers were crying about police brutality only a short period of time ago. They've proven through their own behavior that the only way to control them is through brute force. They have to be treated like animals because they behave like animals.