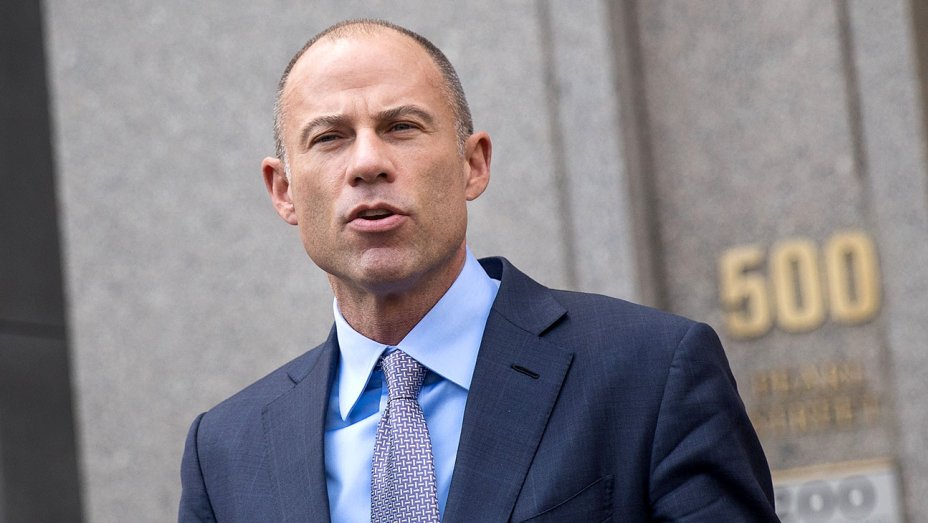 The creepy porn lawyer Michael Avenatti and his Jewish client Julie Swetnick have been referred to the FBI for criminal investigation. This stemming from blatantly false statements they made to the Senate Judiciary Committee during the Brett Kavanaugh confirmation hearing.
NEW: In a detailed, 29-page letter Chairman @ChuckGrassley has referred Michael Avenatti and Julie Swetnick to the Attorney General and FBI Director for criminal investigation for providing false statements, obstructing investigations, and conspiracy.https://t.co/ZjQWtnqQOM pic.twitter.com/DNYNGxel4K

— Senator Hatch Office (@senorrinhatch) October 25, 2018
It's pretty funny how this entire narrative disappeared from the news cycle after Kavanaugh got confirmed. It shows that all these retarded accusations and this shit about believing women was 100 percent political.
Avenatti responded by claiming that this criminal referral was somehow good news for him.
It is ironic that Senator Grassley now is interested in investigations. He didn't care when it came to putting a man on the SCOTUS for life. We welcome the investigation as now we can finally get to the bottom of Judge Kavanaugh's lies and conduct. Let the truth be known.

— Michael Avenatti (@MichaelAvenatti) October 25, 2018
Maybe if Grassley was actually a lawyer that knew something about the law, he would realize what he has done. He just opened up Pandora's box as it relates to Justice Kavanaugh's conduct. It is Christmas in October!

— Michael Avenatti (@MichaelAvenatti) October 25, 2018
He also called for ending the sexism of White men. Apparently the fact that sexual assault and rape is mostly something you see from brown and black savages is not of consequence to him.
Let me be clear: I have consistently called on white males like me to step, take responsibility, and be a part of stoping the sexism and bigotry that other white males engage in. It is especially important for them to call out other white males. I make this pt in my speeches.

— Michael Avenatti (@MichaelAvenatti) October 25, 2018
And to think that this clown wants to run for the presidency in 2020. I honestly hope he does run, just so I can laugh at the shit show that we all know it will be.