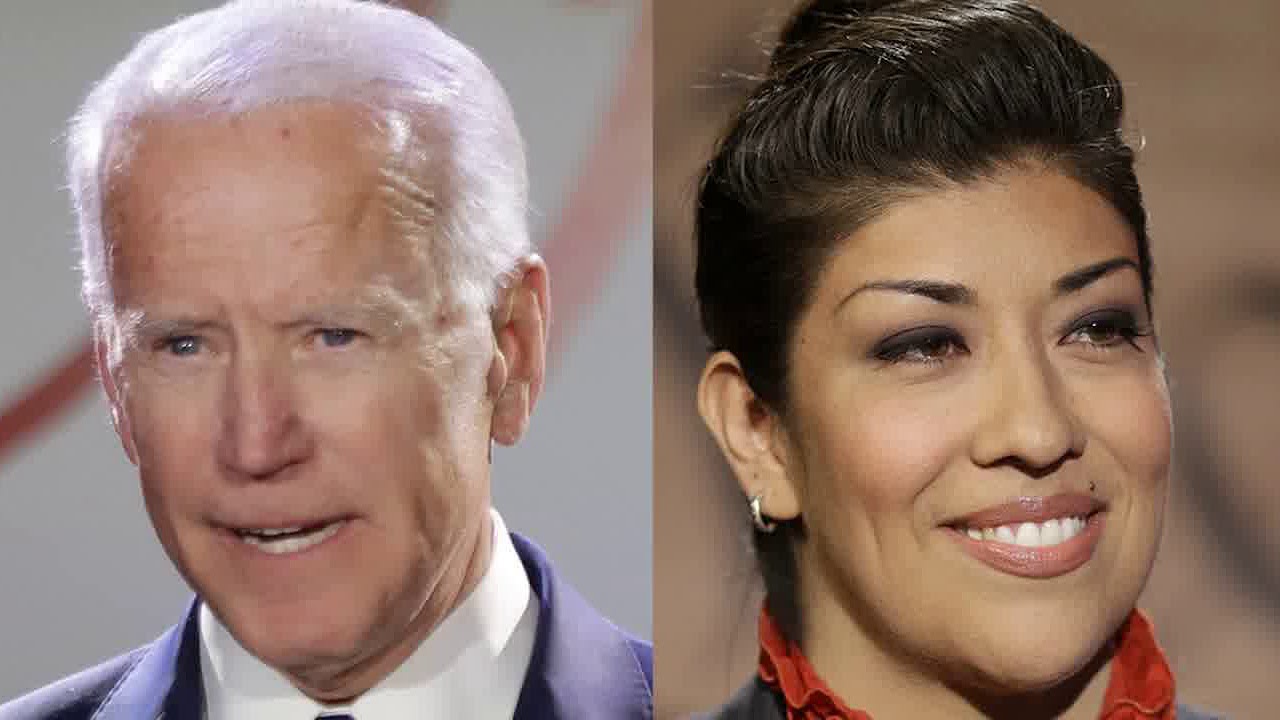 The creepy molester Joe Biden otherwise known as "Creepy Joe Biden" has just been #MeTooed. A woman who campaigned to be the Lieutenant Governor of Nevada in 2014 says that Biden kissed her on her head without consent.
Lucy Flores was getting ready to deliver a speech as the Democratic nominee for Lieutenant Governor of Nevada in 2014, when she alleges that former Vice President Joe Biden, who had come to campaign on her behalf, kissed her on the back of her head without her consent.

Now she has a message for the potential 2020 contender after a spokesperson said he couldn't recall the incident.

"I would say I hope you recognize how your behavior made women feel," Flores told The Daily Beast on Friday night. "I hope you are empathetic to how your behavior makes a lasting impression on women."
This is going to be a big problem for Biden. He has a track record of groping and touching women and young girls in public. He's a creepy piece of shit.
And on top of that, he has a pretty extensive amount of political baggage dating back to the 1970s. He's going to be called out for all sorts of things dating back to a time when the Democrat Party wasn't a "fuck-Whitey" party. This despite the fact that he is only bashing White culture in an attempt to get Democrat votes. Sorry Joe, but it won't work because you are just viewed as an old White guy.
I don't see Biden winning the 2020 Democrat presidential campaign. He's only at the top right now because of name recognition. And all the aforementioned issues are going to cause an untold number of political problems for him.