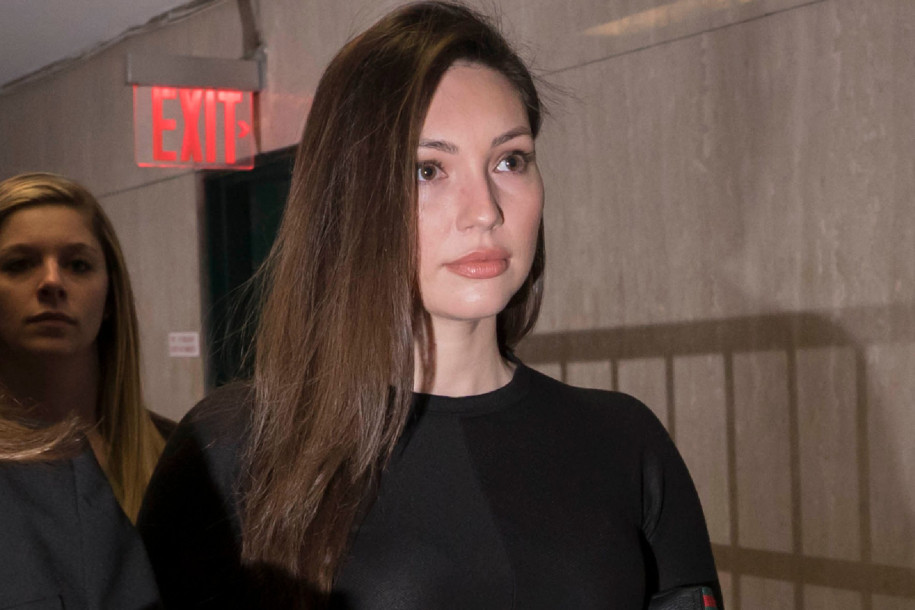 After Jessica Mann spent a full day describing how Harvey Weinstein used his vagina-like penis to rape and piss on her for many years, I had thought that it would be the last we would hear from her. Turns out that I was wrong and she was for some weird reason back on the stand today. The crazy skank had a total meltdown while once again going out of her way to describe how Weinstein had a deformed penis.
Harvey Weinstein rape accuser Jessica Mann completely broke down on the witness stand Monday — as the disgraced Hollywood titan could barely keep his eyes open throughout the day of testimony.

In a dramatic moment, Mann erupted in uncontrollable sobs and appeared to hyperventilate at Weinstein's sex assault and rape trial in Manhattan Supreme Court as she read aloud excerpts from a lengthy May 22, 2014 email that Mann had sent "Twilight" actor Edi Gathegi, who Mann had been dating.

"My secret and my fear is knowing that a part of the dynamic I had with Harvey [Weinstein] would mean you'd never talk to me again…I was close enough to him to tell you that he no longer has a working penis. On the lower half of his body he had some type of surgery or burn and he's lucky to have his parts," Mann read.

Mann, 34, a key accuser who claims Weinstein raped her twice, including once at the Doubletree Hotel in Midtown on March 18, 2013, and another time later that year in Los Angeles, testified last week that Weinstein's genitalia were so "deformed" that she actually pitied him.
This is nuts.
How much longer are we going to hear from this insane bitch? What is the purpose of prolonging this? What more is there to hear?
I agree that the Jew Weinstein is a disgusting individual, but what does it say about this cunt who willfully engaged in a relationship with him for several years? What sort of woman would whore herself out to a fat kike with a deformed vagina-like penis? It's laughable for this woman who belongs to a gender that we are constantly told is empowered, strong and independent to be a victim of the fat kike Weinstein.