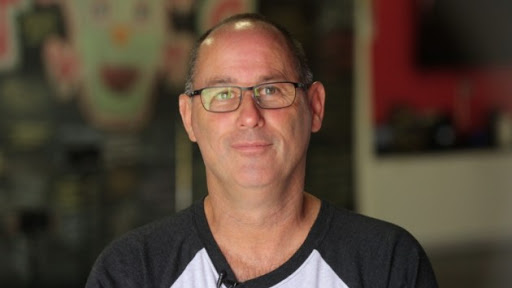 Some kike named Fred Guttenberg was thrown out of the orange man's State of the Union speech last night after he started yelling incoherently about gun control or something. Guttenberg apparently lost his daughter in the so-called Parkland mass shooting that many people believe was a hoax orchestrated by Jews so Jews could steal everyone's guns.
David Hogg who was promoted by the Jewish media as a very key and important figure in that retarded episode, praised the lunatic kike on Twitter.
.@fred_guttenberg lost his daughter in the Parkland shooting and has worked every day since to end gun violence.

Tonight he stood up to a president that believes peace and the second amendment are mutually exclusive and was removed.#ImWithFred pic.twitter.com/RprctMp2iE

— David Hogg (@davidhogg111) February 5, 2020
The kike was apparently a guest of Nancy Pelosi lol.
A guest of @SpeakerPelosi gun reform activist and father of a Parkland HS teenage victim Fred_Guttenberg was taken out for protesting https://t.co/5zSO7mGgEJ

— Andrea Mitchell (@mitchellreports) February 5, 2020
It never ends with these kikes. Everything wrong with America is because of these fucking people. They're literal demons. We can't even watch our orange leader tell the world how much he's done for niggers without some kike causing a disruption.