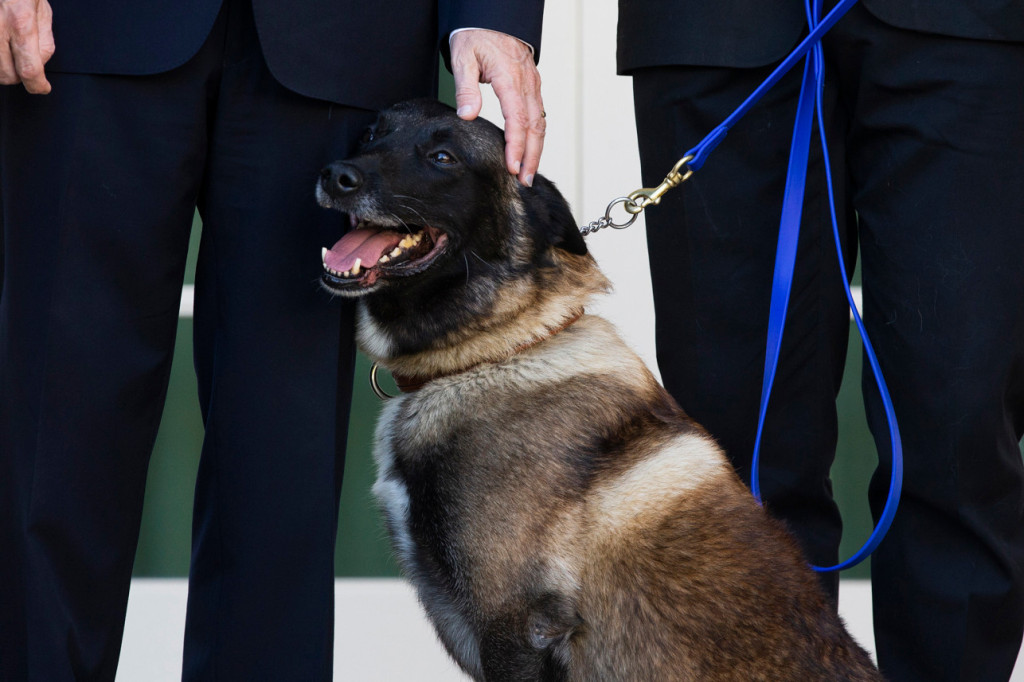 Conan the heroic dog who bravely killed the evil leader of ISIS visited the White House yesterday.
NPR:
The military dog who helped U.S. special forces kill ISIS leader Abu Bakr al-Baghdadi last month was honored as a hero at the White House on Monday.

Conan, a Belgian Malinois military service dog, was honored in the Rose Garden by President Trump, who called the canine "incredible" and "brilliant." Vice President Pence and first lady Melania Trump also attended.

"Conan did a fantastic job and we're very honored to have Conan here and to have given Conan a certificate and an award," Trump said.

Conan helped the military special forces track al-Baghdadi down a tunnel during the raid in Syria, though the dog was injured during the mission. The dog has since made a full recovery.
It's hard to believe that there are conspiracy theorists who don't believe the official story of the raid that allowed this heroic dog to kill the leader of ISIS. I don't know how people could ever question this very believable story. I mean, we saw for ourselves that Conan is a real dog. They did a press conference with the dog and everything.
So yes, only insane people would question anything about this story. It's just as believable as the very believable raid that killed Osama Bin Laden 10 years ago.