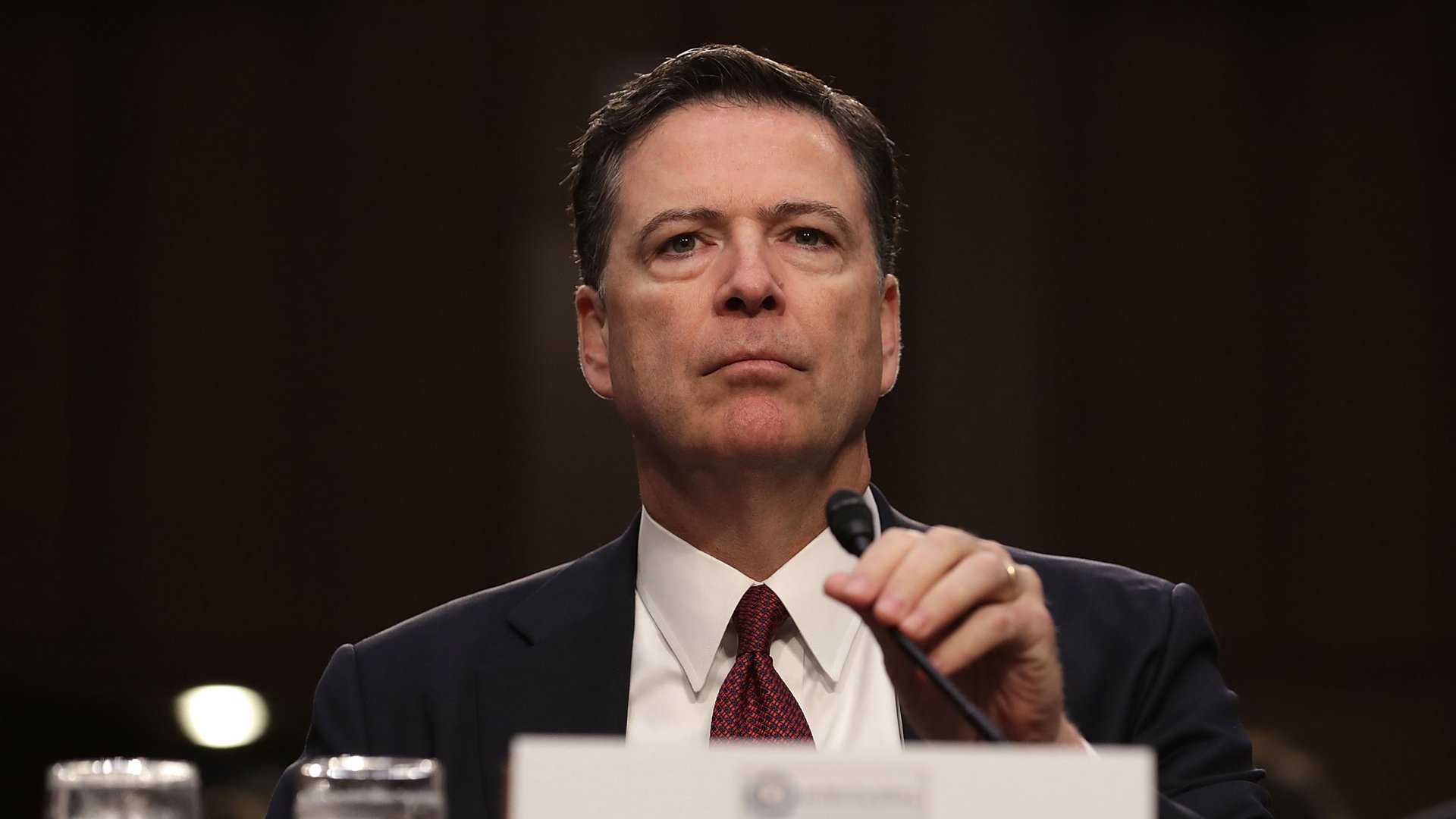 Former FBI Director James Comey's memos detailing his interactions with Donald Trump have been made public.
The memos were just released so everyone is still dissecting them but Comey claims in the memos that the FBI doesn't leak. This despite the fact that he himself leaked classified information to the press in order to help get the special counsel going. They were talking about this on Sean Hannity's show tonight.
The memos also seem to undermine this narrative that Trump was obstructing justice. At the same time, they provide more proof that Comey did in fact leak classified information.
Some of the Comey memos contained classified information. Intentionally leaking classified information is a big no no. The referral we sent to DOJ regarding Comey has been buttressed.

— Ron DeSantis (@RepDeSantis) April 20, 2018
These Comey memos were supposed to implicate President Trump? Really?

On page 13 POTUS appears to instruct Director Comey to investigate and find the truth about whether his campaign team did anything wrong. There's nothing in here even approaching 'obstruction of justice.'

— Mark Meadows (@RepMarkMeadows) April 20, 2018
Lies @Comey told Trump according to @Comey's own memos he himself wrote up: that @Comey felt Trump could fire him "at any time"; that @Comey would always "tell him the truth"; that @Comey didn't;t "do sneaky things"; that @Comey didn't "leak." All LIES. pic.twitter.com/FHv2317Gwv

— Robert Barnes (@Barnes_Law) April 20, 2018
There'll be more analysis to come but it's clear that Comey had it out for Trump. He wouldn't have written these memos if he didn't. Did Comey write memos for every interaction he had with Barry Soetoro? It doesn't appear as if he did.
Long story short, Comey should be arrested for leaking classified information and he should be put in a federal pound me in the ass prison alongside his butt buddy Andrew McCabe!