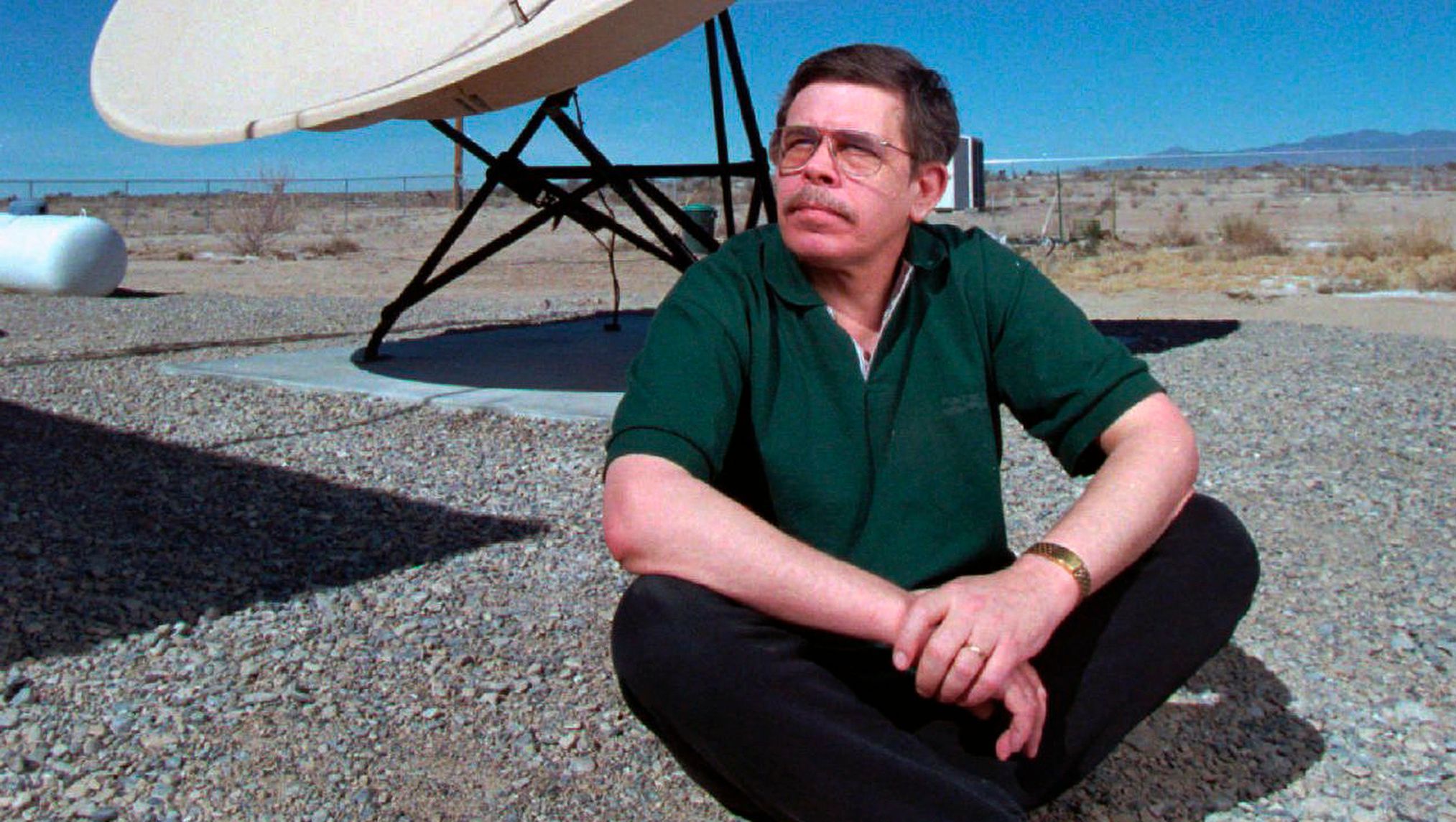 Art Bell has passed away at the age of 72. He was best known for creating and hosting the last night Coast to Coast AM radio show.
He was awake when most of the country was asleep, cultivating a loyal following while sharing his fascination with the unexplained on his nighttime paranormal-themed show.

For the better part of two decades, longtime late-night radio personality Art Bell was his own producer, engineer and host of his show, "Coast to Coast AM." He later launched his own satellite radio program from his Pahrump home after retiring from full-time hosting duties in 2003.

On the airwaves, Bell captivated listeners with his fascination for the unexplained, such as UFOs, alien abductions and crop circles. He died Friday at his home at the age of 72.

"As he begins his journey on the 'other side,' we take solace in the hope that he is now finding out all of the answers to the mysteries he pursued for so many nights with all of us," Coast to Coast said in a statement Saturday.
The Coast to Coast AM brand is still around but it doesn't have the same cultural significance that it had back in the 1990s when Bell hosted it. Back then, terrestrial radio was still a hugely important platform and Bell would talk about all sorts of crazy shit that nobody else was talking about. The fact that it was such a different type of show is what led to its popularity.
In retrospect, much of the stuff Bell talked about was extremely kooky. Especially some of the UFO and paranormal stuff. But as someone who still believes in various conspiracies and alternative theories, he did present some material that was worth pondering. I just think the Internet and the ability to more easily obtain information has removed the intrigue from much of what he used to talk about. Plus, Bell's show was highly theatrical in many ways so you had to take everything said on it with a grain of salt.
I also think it's possible Bell might have been a Freemason or a member of some type of secret society based on some of the recordings I've heard of him. Bill Cooper at one time advanced this theory about Bell.
I also don't recall him ever talking about the Jewish problem. I suppose if he did, that would have been the end of Coast to Coast AM in syndication.
Despite all that, Bell was an interesting cultural figure. His radio work was definitely a precursor to lots of the conspiracy stuff myself and others started to get into in the 2000s. Maybe once we deal with these ridiculous Jews fucking up our country we can revisit some of the mysteries that Bell and others have pondered.