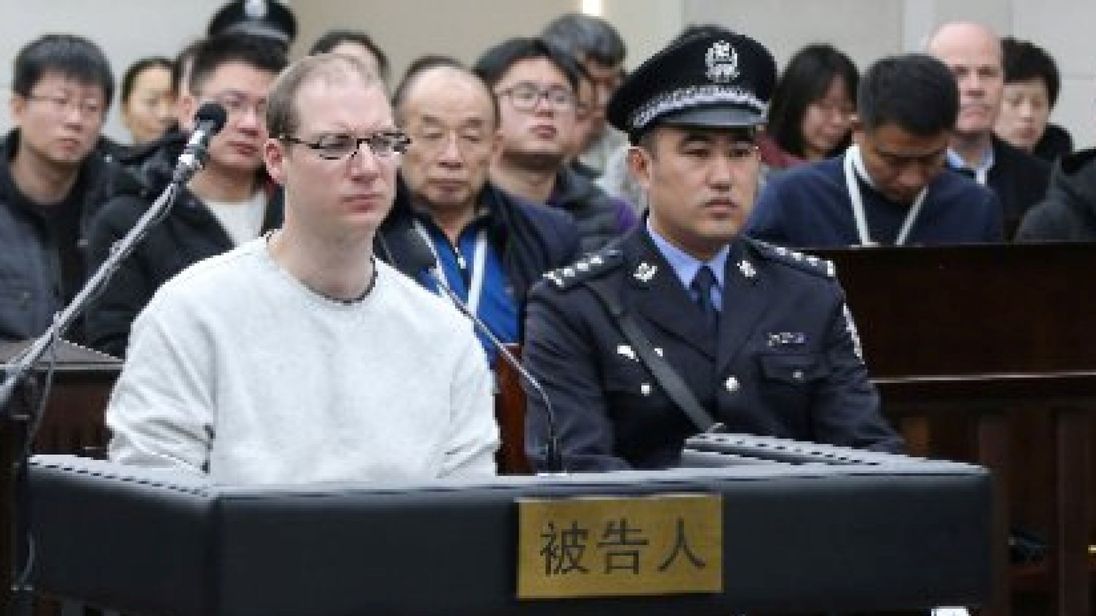 This is pretty humorous. China has dragged out a Canadian drug smuggler who was sentenced to 15 years in a Chinese jail and have resentenced him to death.
The Canadians are whining about how unfair this is.
Prime Minister Justin Trudeau says he's very concerned to see China "acting arbitrarily" by applying the death penalty to a Canadian convicted of drug trafficking.

Canada will do all it can to intervene on Robert Lloyd Schellenberg's behalf and Beijing's actions should be worrisome for "all our international friends and allies," Trudeau said Monday.

The development further strained already tense relations between Canada and China over the treatment of each other's citizens by their respective justice systems. And rights organizations said it raises serious questions about possible political interference in China.

A court in Dalian in northeastern Liaoning province announced Monday evening that it had given Schellenberg the death penalty after reconsidering his case.

Schellenberg was detained in 2014 and sentenced to 15 years in prison in 2016 on charges of being an accessory to drug smuggling.

His new sentence comes after China detained two Canadians on national security grounds in December in apparent retaliation for Canada's arrest of a Chinese technology executive.
The fact that the Canadians are complaining about this is patently absurd. They kidnapped Meng Wanzhou the Chief Financial Officer of Chinese tech company Huawei in transit at Vancouver's airport over bullshit claims that she violated sanctions against Iran. It was all part of a cynical attempt by deep state actors to disrupt President Trump's trade negotiations with China and the Canadians went along with it. Wanzhou is now under some form of house arrest awaiting an extradition trial where she could face being turned over to the United States.
So them being surprised and shocked that the Chinese would retaliate like this is ridiculous. The Canadians should immediately order the release of Wanzhou. Arresting her was an entirely unwarranted and stupid thing to do.